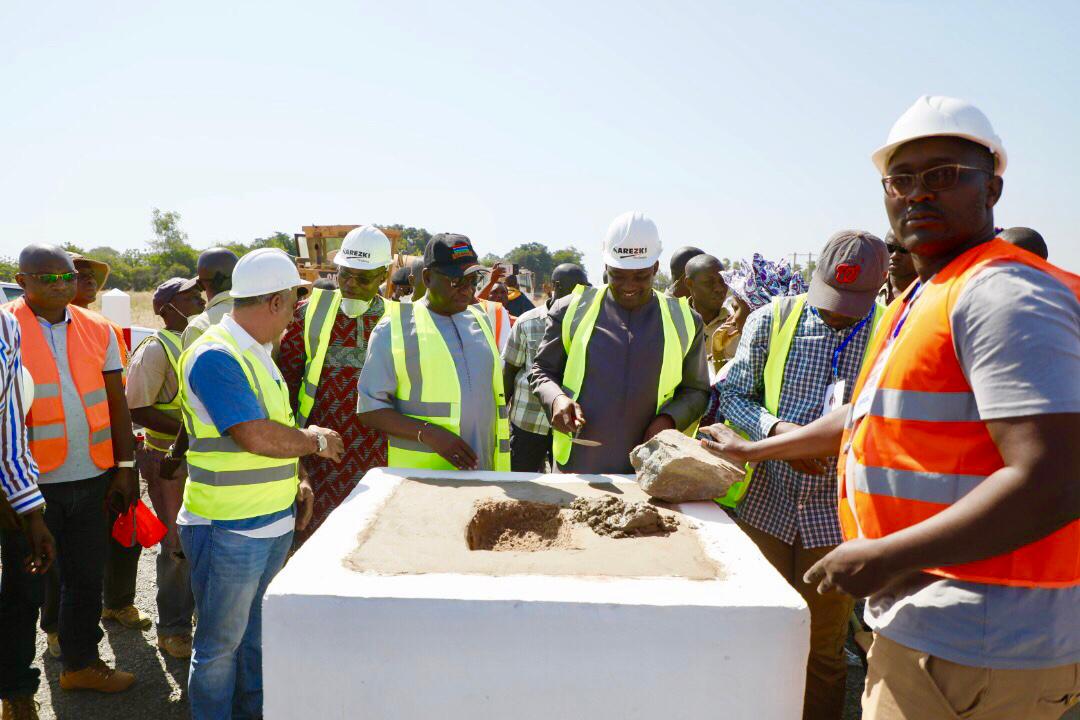 Ceremonial
President Barrow Lays Foundation Stone for Yorobawol- Basse Road
President Barrow Lays Foundation Stone for Yorobawol- Basse Road
Bureng, Lower River Region, 27th November 2019 - President Adama Barrow on Monday laid the foundation stone for the construction of the vitally important road that connects Yorobawol and Basse.
The 13 kilometer road will link the District of Wuli in Upper River Region North, through the Basse-Wuli bridge under construction, to the southern part of the region.
The commissioning was part of activities planned for the ongoing President's Meet the People tour in the Wulis and Sandu.
After much neglect and isolation from subsequent governments since Independence, the region is witnessing a major infrastructural facelift as part of the government's efforts to revitalize regional economies. The Yorobawol road will complement the other road and bridge projects.
The tour party proceeded into Bantunding, Wuli East, where the President had candid conversations with the local communities. He shared some of the key development initiatives and accomplishments of his government while calling on them to continue supporting his agenda.
President Barrow promised to address concerns raised in the areas of agriculture, health care, women and children issues and basic amenities.
In Jah Kunda, Wuli West, President Barrow announced that a D17 million German government-funded project will be rolled out soon to support women gardeners and poultry farmers. That, in addition to the agricultural extension service center being constructed for the training of farmers, will boost farming across the country.
Revealing that the price of groundut will be announced soon, he pledged that there will be no credit buying this time around.
Similar messages were sent to the people of Sandu at the meeting held at Darsilmeh, while thousands of people converged to meet the President.
 
Read Related Article :