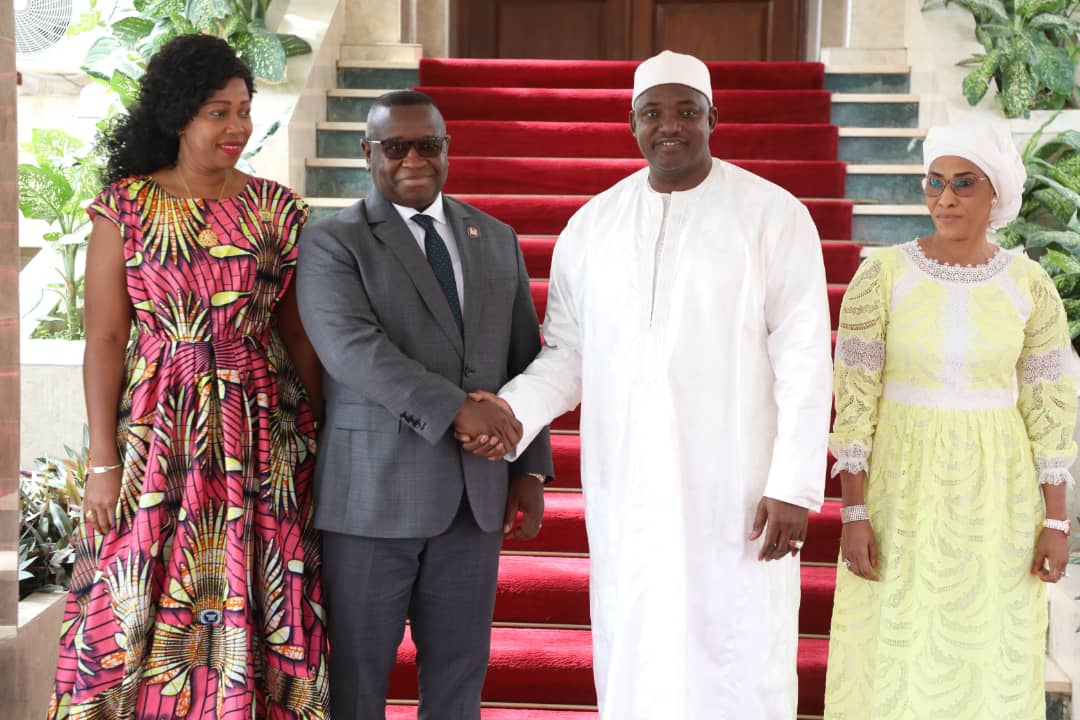 Ceremonial
Presidents Barrow, Bio commit to common policies, innovate leaderships
Their Excellencies, President Adama Barrow and Julius Maada Bio have respectively committed themselves to working together in pursuit of common policies and development agenda that responds to the needs of the people of both counties.
Speaking to journalists at a press conference held at the State House in Banjul on Wednesday, February 20, 2019. The two Presidents also maintained that Africa of today requires innovative and young leadership that is capable of changing things for the better.
President Maada Bio is currently in Banjul for a three-day State visit, accompanied by the First Lady, Fatima Bio. While at the State House, the two leaders held a close-door meeting before emerging to address journalists.
"Gambia has a lot to learn from Sierra Leone; a country that had a bitter past but still managed to reconcile and moved on. They have also changed government two to three times since then, and through democratic means," President Adama Barrow said, noting that these are great lessons that The Gambia could learn from.
Meanwhile, the development needs of the two countries are also being pursued along similar lines. The two leaders both sought to build strong institutions, pursue accountability of government to the people, ensure transparency in running state affairs, and commit to democracy, good governance and human rights.
President Madaa Bio on his part said such values augurs well for Africa's future in spite of popular doubts that leaders say one thing and do another when they are into office. In Sierra Leone, his government has made education free to all. It has also established an anti-corruption commission and a commission of inquiry to ensure officials account for their stewardship of government positions.
A lot of Gambians underwent training in Sierra Leone universities and Colleges. Sierra Leonean teachers have been supportive of the Gambian education system. They also explored the need for cooperation in trade as Sierra Leone is endowed with a lot of resources that are needed in The Gambia. However, Sierra Leone can also learn from Gambia's success in tourism, fisheries management and governance among others.
"This is an opportunity to both broaden and deepen the relations between Gambia and Sierra Leone for the benefit of the two peoples," President Barrow explained.
Read Related Article :