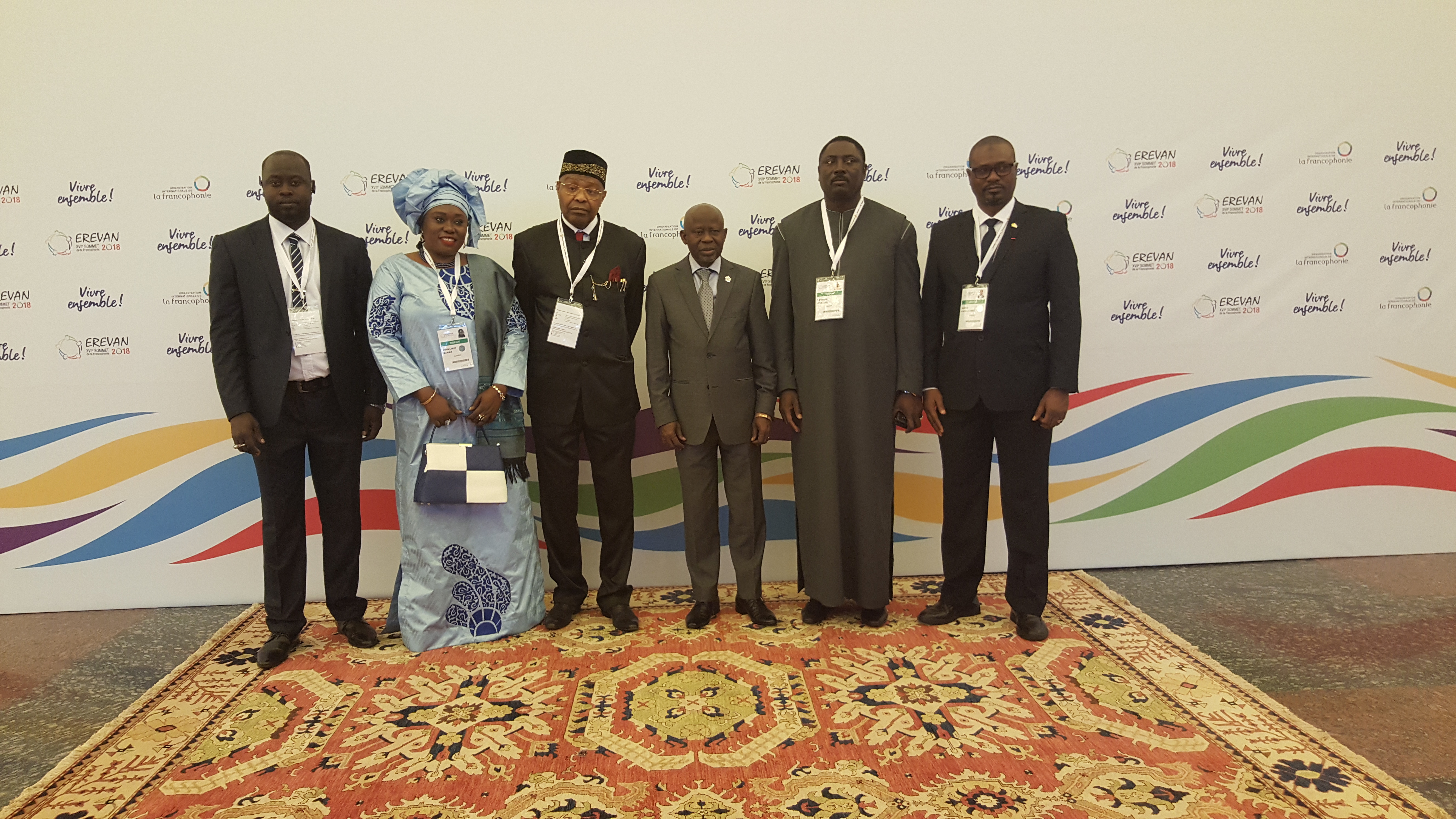 Latest news
The Gambia joins the International Organization of the Francophonie
The Gambia has been admitted as an Observer to the International Organisation of the Francophonie -OIF at the 17th Session of the Francophone Summit recently held in Yerevan, Armenia.
On behalf of the President, the Vice President, His Excellency, Mr Ousainou Darboe, led a delegation to the Summit, where The Gambia along with Ireland, Malta and the State of Qatar were admitted as new members of the Francophonie. The Gambia's membership to the Francophonie would provide opportunities for enhancing the country's economic, socio-cultural and political transformation agenda.
The Francophonie Community embodies the values of good governance, democracy, human rights, the rights of the child, empowering women, and harnessing the youth dividend among other things. The 88 member organisation is principally composed of developing countries that are set to promote the ideals of fair play in the world of globalization, in pursuit of the national development agenda of its members.
Members consist of French and non-French speaking countries, and in sub-Saharan Africa, Ghana, Cape Verde and Guinea Bissau are examples of the non-French speaking members.
At the Amenian Summit, the Rwandan Minister of Foreign Affairs, Louise Mushikiwabo, was elected as the Secretary General of the OIF for the next two years. She replaces the Haitian-born Canadian, Michaelle Jean. The next Summit will be held in Tunis in 2020.
On the sidelines of the Summit, Vice President, Darboe was received by the Prime Minister of Armenia, His Excellency, Nikol Pashinyan, while the Minister of Foreign Affairs, International Cooperation and Gambians Abroad, Dr. Mamadou Tangara signed an agreement formally establishing diplomatic ties between The Gambia and Armenia.
Members of His Excellency's delegation comprised of the Ambassador of The Gambia to France and his Deputy Head of Mission, Dr Mamadou Sedat Jobe and Dr Mariama John respectively, and Mr Baboucar Dumbuya from the Ministry of Foreign Affairs. Dr Cherno Omar Barry, Chair of the Board of Alliance Française de Banjul also attended the Summit.
Read Related Article :