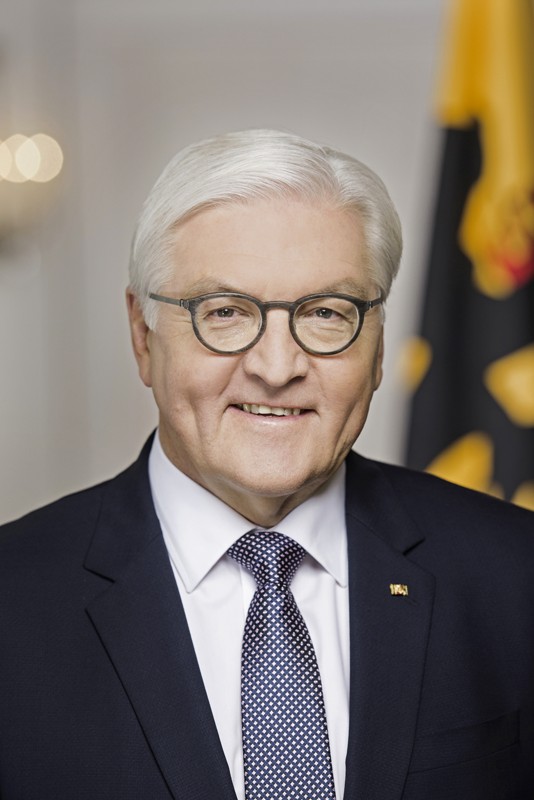 Media Advisory, News release
German President Visits The Gambia
President Adama Barrow will receive the Federal President of Germany, Frank-Walter Steinmeier as his first European head of state guest, on Wednesday, 13 December 2017 at the Banjul International Airport.
The German President will be on a two day visit in The Gambia. He will have a private talk with his host, President Barrow and both Heads of state will have a Press conference with the media.
Also during his stay, President Steinmeier will meet civil society representatives, visit the German supported hospital, ASB at Dippa Kunda. His programme also includes tour of the masonry and automotive units at The Gambia Technical Training Institute – GTTI, where he will hold discussions on migration, reintegration, and perspectives for the youth at the GTTI Bantaba.
Later on Thursday afternoon, President Steinmeier will visit the Amadou Bansang Jobarteh Music School where he will witness performance by kids from the schools before his departure to the Banjul International Airport for the guard of honour ceremony by the Gambia Armed Forces.
President Steinmeier was elected the 12th Federal President of the Republic of Germany in February this year. Before his election winning the presidency, Mr Steinmeier served for years as Federal Minister for Foreign Affairs. He spent 10 years in pursuit of academic excellence in law and political science at the Justus –Liebig University in Giessen and Frankfurt am Main and Geissen. He chaired the law and Political Science Department of law at Giessen University for five years.
Mr Steinmeier had experience as desk officer for media law and policy, and headed the office of the Minister – President of Land, Lower Saxony for three years. He also led the State Chancellery as the head responsible for policy guidelines and inter-ministerial coordination and planning for 2 years before taking the position of State Secretary and head of the State Chancellery of Land, Lower Saxony.
As his political and diplomatic career developed, Mr Steinmeier became Head of the Federal Chancellery for six years in 1999. He also served as Deputy Chancellery and chaired the SPD parliamentary group for four years in 2009.
President Frank-Walter Steinmeier is married and has a daughter.
Read Related Article :