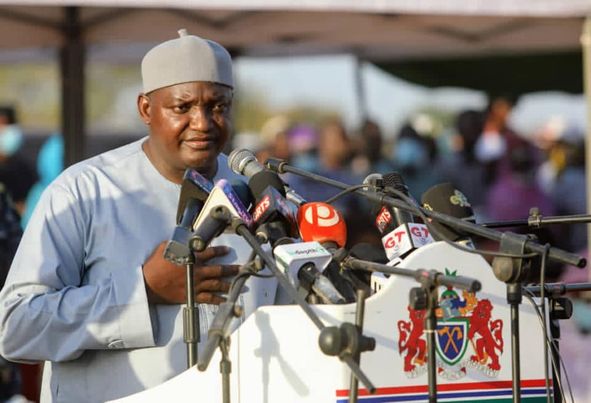 Latest news
President Barrow assures people of URR of government's commitment to deliver all promises made
President Barrow continues his meet the people tour in the Basse and Jimara Constituency, where he dialogued with the people and assured them of his government's commitment to delivering on all the promises made.
Citing developments in other constituencies, President Barrow said his government is spearheading developments that are unprecedented in the country.
He dilated on how his government improved on the economy of the country by blocking all channels that encourage corruption.
For the people of Kumbija, a good water supply, electricity and enhancing agriculture, among other things, will greatly improve their living standards as bonafide citizens of this country. They expressed unflinching loyalty to President Barrow and his agenda to transform The Gambia.
The Minister of Local Government and Lands, Hon. Musa Drammeh, in his response, said the residents will soon enjoy uninterrupted water supply through the government's partnership with the African Development Bank.
Read Related Article :