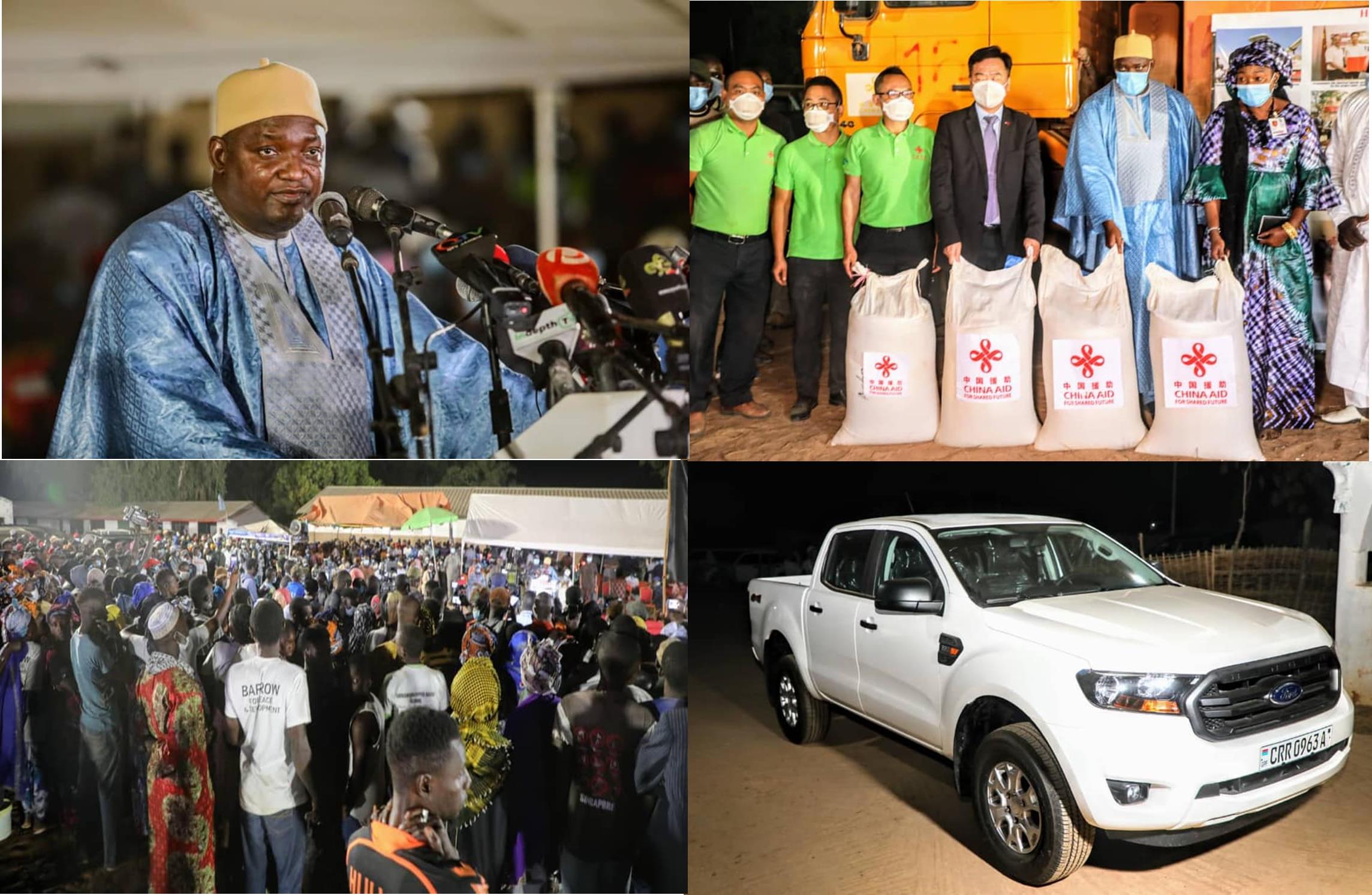 Latest news
President Barrow has promised the people of Fulladu that government already purchased modern tractors to be distributed across the country
As President Barrow continues his dialogue with the people in the Lower and Upper Fulladu constituencies, the recurrent concerns from the people range from good road infrastructure, boosting agriculture, and improved health facilities.
In Sare Saffi, the President informed the people that his government has already initiated the process of reviving agricultural centres that have all been dormant for the past decades.
Acknowledging the importance of tools for agricultural productivity, the President told the gathering that his government already purchased modern tractors that would be distributed across the country soon after the tour ends.
In Brikama Ba, the Chinese Agricultural experts working on the seed production pilot project at Sapu presented seeds to the government through the Minister of Agriculture, Hon. Amie Fabureh.
In a separate event, President Barrow also made a personal donation of a brand new car to Armitage Senior Secondary after requesting for a utility vehicle.
Read Related Article :