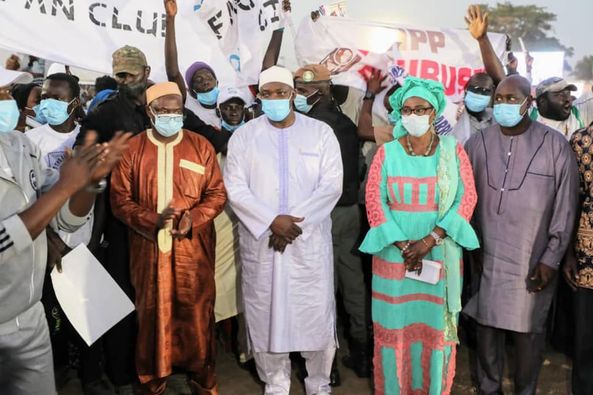 Latest news
President Barrow holds meeting in Busumbala Constituency
As the President's dialogue with the people nears climax in the West Coast Region, he held meetings in Yundum and Nema Kunku, where he dilated on the reforms his government has undertaken to recover the economy and other vital sectors.
The President highlighted the unprecedented landmark development projects his government is spearheading in various regions of the country as well as other key earmarked projects for 2021.
Stating that all energy should be focused on developing The Gambia, President Barrow called on the people to shun elements of distraction and support his well-planned development agenda.
Cabinet Ministers also took turns to elaborate on the reforms and developments their various Ministries are embarking on, particularly in the areas of Agriculture, women, and youth advancement.
Read Related Article :