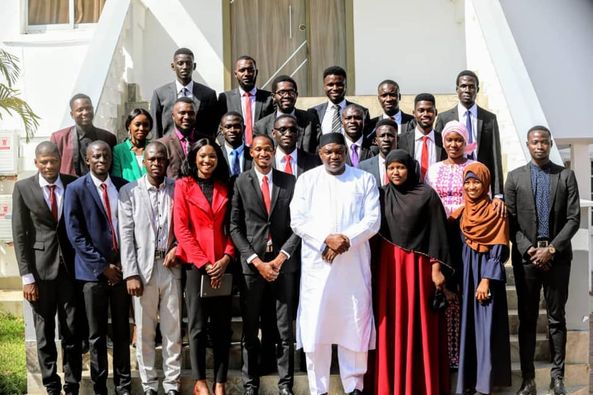 Latest news
UTG Faraba Campus will be officially completed in six months - President Barrow
President Adama Barrow has announced that the University of The Gambia Faraba Campus will be officially completed in six months, during his audience with the 19th Executive Council of The University of The Gambia Students' Union.
The student body paid a courtesy call on the President to bring to his attention some of the challenges the students are facing at the citadel of higher education. The issues range from the transportation system, classroom sizes, access to scholarships, among others. Additionally, the Council used the opportunity to inform the President about the forthcoming Students' Week to solicit his support.
In response, President Barrow assured the delegation that capacity building remains a top priority of his government and that he will engage the Secretary-General and the Ministers concern to address the issues raised.
While expressing confidence in the quality of graduates the University is producing, the President reminded the students to be committed to the values of democracy and patriotism.
Describing them as future leaders, he implored the students to remain hardworking as the success of the University is his success and legacy.
Read Related Article :