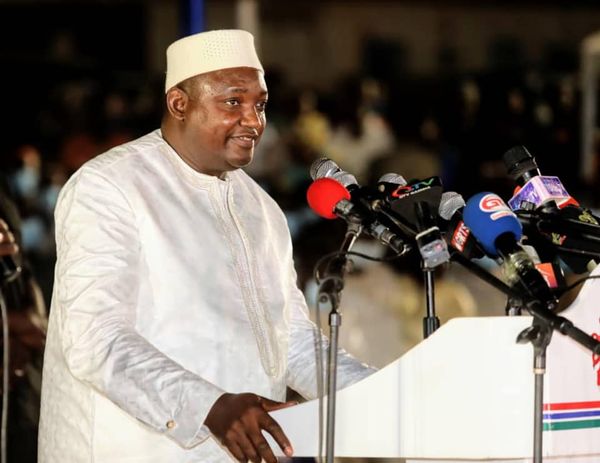 Latest news
Bakau To Have a Special Health Facility For Pregnant Women
At the President's Meet The People Tour in Bakau, the Minister of Health Dr Ahmadou Samateh has announced that the government will construct a health facility in Bakau that will purposely serve pregnant women. According to him, doctors and nurses will meet women at the facility and treat their health concerns.
Minister Samateh underscored the numerous initiatives that the government introduced to improve the health sector in the country, including the community ambulances that will soon be launched.
Responding to the concerns raised by various speakers on roads, youth empowerment, agriculture and many others, President Barrow intimated that his government will provide the necessary infrastructure development for the people of Bakau. Adding that his agenda is development driven.
He called on Gambians to appreciate the democratic gains of the country and focus on working together for the success of the Gambia.
On the sidelines, the Vice President Dr Isatou Touray presided over the presentation of a new milling machine for the women of Bakau.
Scores of speakers including Dembo Bojang( by force ) in no small measure, praised President Barrow for the landmark development projects.
Read Related Article :