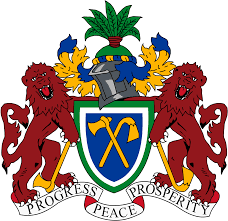 Latest news
President Barrow receives Turkish and the sub-regional delegations
President Adama Barrow said he was elated to receive The chairperson of Turkish Cooperation and Coordination Agency (TIKA), Mr Serdar Cam and delegation, shortly after his visit to Turkey. President Barrow said receiving the TIKA team, demonstrated the seriousness with which President Erdogan of Turkey attached to their discussions during his visit. He added that refurbishment of the Edward Francis Small Teaching Hospital, the main referral hospital emphasised the importance his government attaches to the development of the health sector. The President thanked the Turkish government for the support and partnership with The Gambia.
The Chairperson, of Turkish Cooperation and Coordination Agency (TIKA), Mr Cam informed President Barrow that their mission was to assess the situation for the renovation of the EFSTH, expansion of the National Assembly and to explore other possible areas of cooperation.
Turkish Ambassador to The Gambia, His Excellency, Ismail Sefa Yuceer re-echoed the possible areas of investment in The Gambia. He added that his country, which is currently Chairing the Organisation of the Islamic Conference is willing to support The Gambia as it prepares to host the 2019 OIC Summit.
Foreign Affairs Minister, Honourable Ousainou Darboe who led the Turkish delegation to State House expressed the government's commitment to further strengthen The Gambia –Turkish relationship.
In another engagement with a delegation from the West African Examination Council - WAEC, the Gambian leader said Africa can learn best practices from others by putting emphasis on science and technology as key areas to the continent's development.
Read Related Article :