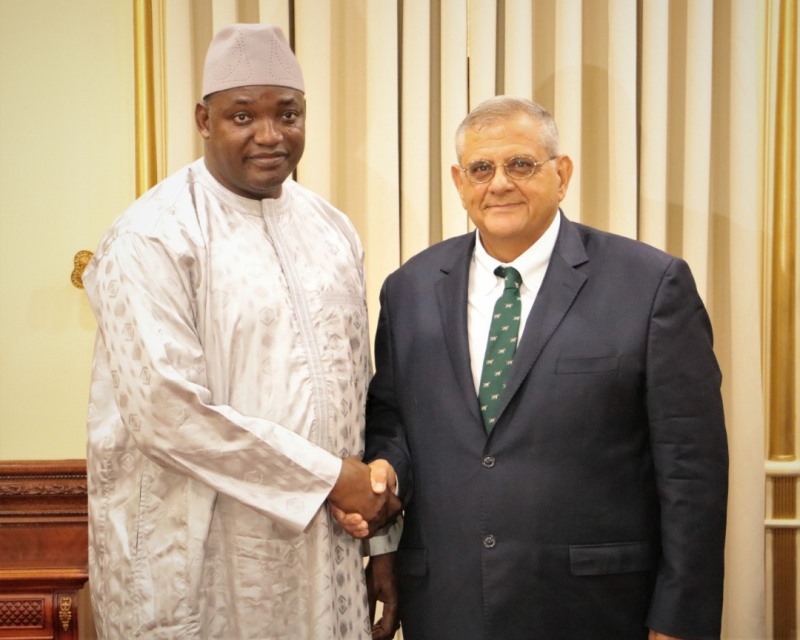 Latest news
Eastern Mediterranean University Rector pays courtesy call on President Barrow
His Excellency, President Adama Barrow received in audience the Rector of the Eastern Mediterranean University, Prof. Dr. Necdet Osam at the State House.
President Barrow expressed thanks to the University for its work, especially in supporting Gambian students there. He expressed appreciation for the seriousness the University attaches to its work and congratulated the Gambian students for their success and hard work in pursuing higher education in Cyprus.
The Rector announced that his institution has provided five scholarships to The Gambia through the President's office. He said his mission was to support Gambian students by offering scholarships and also promote the work of his university.
"We are happy to support educational goals of young Gambians… In my institution, I noticed that there are Gambian communities and I found that they are both hardworking and successful in their studies," Prof Osam told press corps after audience with the President Barrow.
The delegation also comprised some Gambian students studying at the Eastern Mediterranean University who also shared their experience with the President. The President was impressed with the account given by these students.
Mariama Ceesay, a nursing student at the university described her experience as "pretty nice" to have 56 Gambian students studying in one university. She said that it would be nice to have a hundred more Gambians there.
The delegations would hold information session with potential students and sign bilateral agreements with institutions while in The Gambia.
Read Related Article :