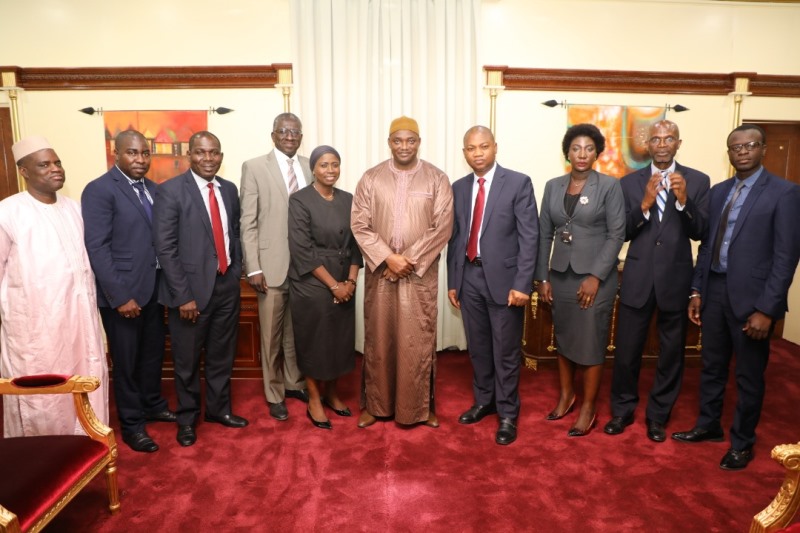 Latest news
Gambia's future brighter for private sector, banks
The Guaranty Trust Bank (Gambia) management and board members on Wednesday, June 26, 2019, paid a courtesy call on President Barrow at State House. The Bank's board chairman, Mr. Shola Mahoney, described the business environment as a very positive one, saying the future is bright for the private sector and the banking sector in particular.
They were at the presidency to thank President Barrow for the leadership in promoting the private sector. President Adama Barrow in reaction encouraged the private sector to seize the conducive business environment created by his government to grow and expand their businesses countrywide.
On national development issues, he calls for communication through dialogue in the best interest of The Gambia, which will embolden the country to have strong institutions. President Barrow congratulated GTB for its achievements and contribution to society.
Read Related Article :