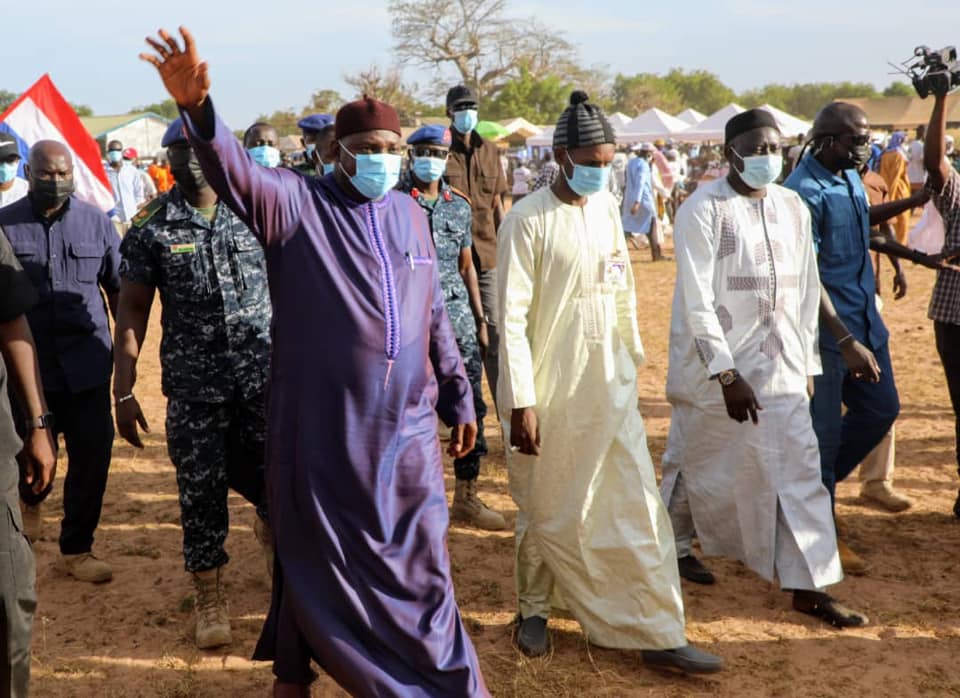 Latest news
Government will never relent in its efforts to boost agriculture productivity - President tells people of Niamina
In Niamina East and West, President Barrow assured the farming community that the government will never relent in its efforts to boost agriculture productivity by creating incentives and supply of farm equipment. This he said, is evident in the government subsidy on fertilizers for farmers.
The Minister of Agriculture, Hon Amie Faubreh also weighed in on her ministry's activities in enhancing productivity in agriculture. She stated that about 23 communities in Niamina benefited from free fertilisers and seedlings. This is in addition to the donkeys and horses that were provided for the communities upon request.
Contrary to the claim that these donkeys and horses are not fit for purpose, the Minister argued that these animals are very important for the communities in the region. She stressed that not all farmers can be provided with power tillers and tractors, thus the importance of the donkeys.
Read Related Article :