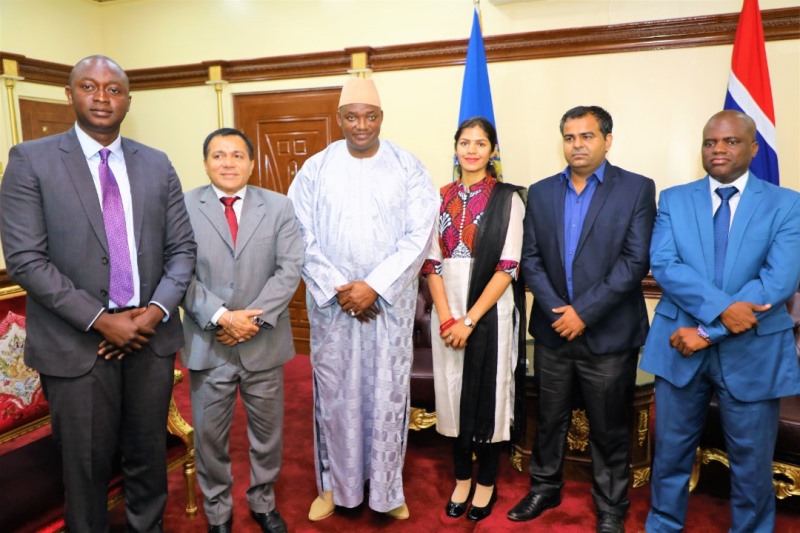 Latest news
India's President to visit Banjul
The President of India, His Excellency, Ram Nath Kovind is scheduled to visit Banjul end of July 2019. This was revealed by the Indian Ambassador to The Gambia, Mr. Rajeev Kumar after an audience with President Barrow on Wednesday, 10 July 2019 at State House.
This is the single most high profile visit by Indian Head of State to The Gambia and other West African countries. The visit is motivated by what the Ambassador described as "excellent commercial and bilateral relations between the two countries. India and The Gambia, as members of The Commonwealth share a long history of bilateral relations dating back to the colonial days.
"The visit shows the importance attached to his country's relations with The Gambia. India is the largest democracy in the world and The Gambia is the youngest democracy. This relation could not have been any better," the diplomat explained.
Trade between the two countries is close to $190million annually. The Gambia enjoys strong presence of Indian companies. A major infrastructural contribution of India to The Gambia is the construction of the National Assembly building in Banjul by an Indian company that was financed through a line of credit from an Indian bank.
The capacity building programme also constitutes an important element of bilateral cooperation between the two countries. Mr. Kumar told press corps that many Gambians go for higher education in India, including government officials.
"Recently, 25 permanent secretaries went for studies at India's Good Governance Centre in Mussoorie. Last year, 20 diplomats from the Foreign Ministry also went for one month training program," he added, noting that the visit will avail an opportunity for both governments to further solidify cooperation for their mutual benefits.
Read Related Article :