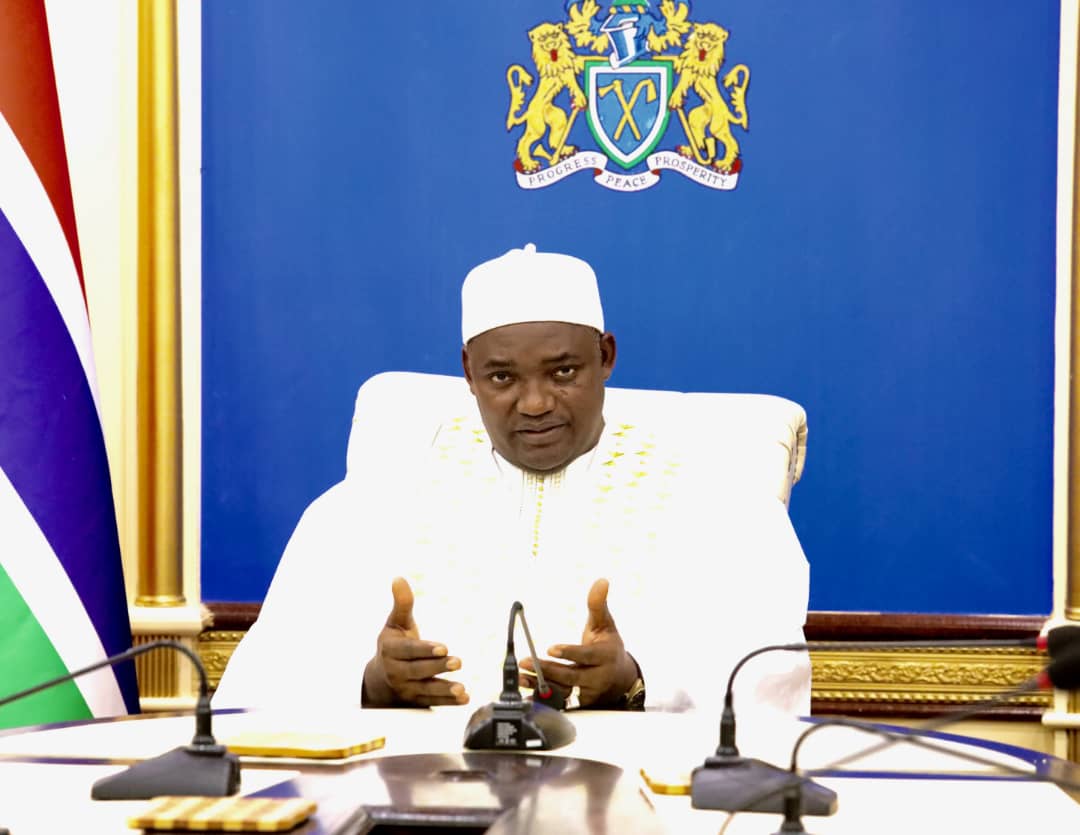 Ceremonial
National Interest Comes First; I Have Nothing against Anyone - President Barrow Preaches on Eid day
His Excellency, President Adama Barrow has on Tuesday, June 4th 2019 called on Gambians of all creeds to embrace the spirit of forgiveness, patience and dialogue giving that the affairs of nation building is an arduous one. He stressed that certain decisions, difficult as they may be, are taken in the best interests of the country, and not against anyone person.
"I have forgiven all, and I ask forgiveness from all. I have nothing against anyone. As a leader, I am bound to make decisions that affect people's lives on a daily basis. Hence certain decisions I make are in pursuit of national interests and not for mere pleasure," the President pointed out during a customary meeting with members of the Banjul Muslim Elders on the advent of the Islamic feast of Eid-ul-Fitr.
For close to a century, Muslim Elders from the City of Banjul meet with the sitting Head of State on the occasion of the feast of Eid-ul-Fitr (Koriteh) every year. Now, it has been expanded to include a more broad representation from all Muslim groups in the country to visit the State House and discuss pertinent issues. The elders would make suggestions and advice to the leadership during the meeting.
President Barrow also maintained that dialogue should be the best way of resolving any conflict.
In response to the concerns raised in relation to the preservation of the role of the Cadi court in view of the ongoing Constitutional Review Commission, President Barrow referred them to work with the concerned authorities because his government is determined to maintain the independence of the judiciary.
"The matters of constitutional reforms are being handled through the Ministry of Justice. Your concerns are noted and both Ministers of Religious Affairs and Justice will take note of it." the President said, noting that a new Gambia being built is for all, not just for one group or individual.
For the transition to be smooth and successful, the President urged the elders to continue praying for the country. He reminded them that The Gambia is bigger than anyone individual or group. Hence the extra demands of all virtues during the Ramadan should be constant practice beyond the Holy month.
Read Related Article :