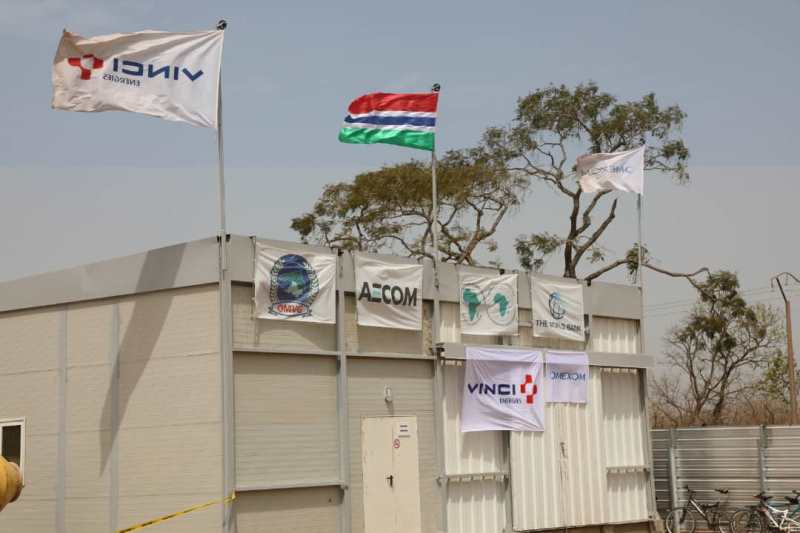 Latest news
New hydro-electricity project to double generation capacity
The $700 million hydro-electric power project launched in Soma over the weekend is expected to more-than-double the generation capacity of power supplies. It will also increase electricity access to many Gambian communities, said the President of the Republic.
His Excellency, Mr. Adama Barrow explained this in his launching statement of the four-member-country organizational project, the Gambia River Development Project (OMVG). The members comprise Guinea, Senegal, Bissau and The Gambia. The project will establish two power stations in Soma and Brikama townships.
"To address the national energy supply deficit, the Soma Station, when complete, is expected to increase the current 40% access to electricity by 20%," President Barrow told the gathering, comprising representatives of member countries and development partners in Soma.
It will also increase the country's current generation capacity from 102 to 250 Mega Watts and reduce electricity losses within the country.
This "striking" electricity demand and supply disparity has become a major preoccupation of the Barrow government. Thus Its strong emphasis in the National Development Plan (2018-2021) as bases for attracting investments, improving access and enhancing household energy security for national development.
"However, to guarantee increased energy production without serious environmental consequences, Government is encouraging a major shift towards use of renewable energy from about 2% to 40%. It has also taken urgent measures to close the huge gap between energy demand and supply through increasing electricity generation from various outlets.
The Soma sub-station is designed to link the Eastern and Northern parts of The Gambia through the NAWEC interconnection networks. This is a part of the 1,577 kilometres of transmission lines and 15 substations across four countries' project launched in Kaleta in Guinea.
It symbolises the commitment of these member countries to strengthening sub-regional integration and for providing the support necessary for the realisation of political and economic integration, and strengthening regional solidarity.
Read Related Article :