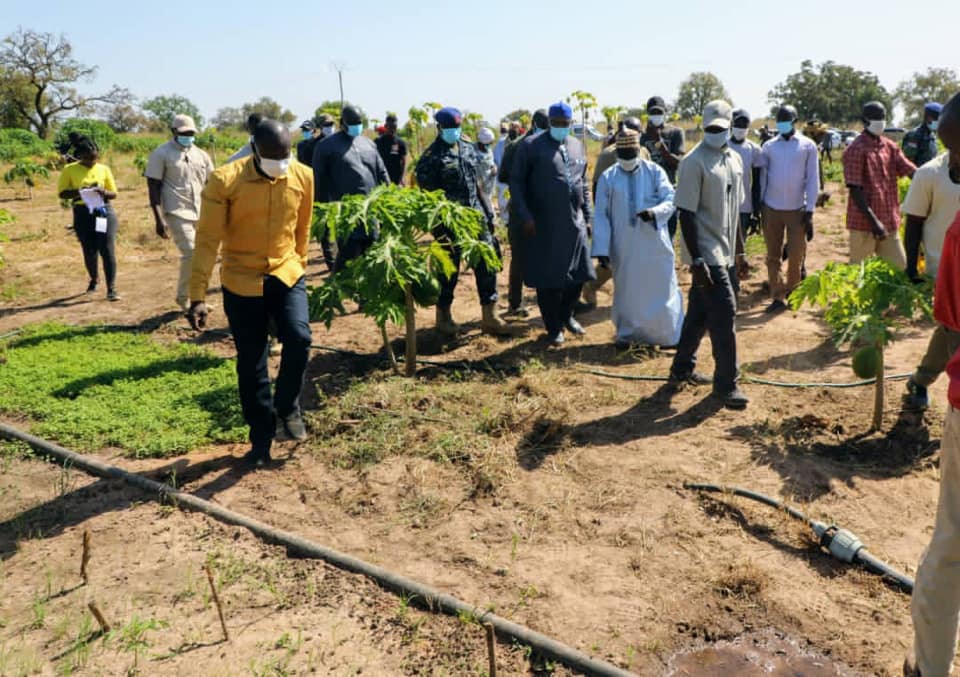 Latest news
President Barrow Announces the Procurement of 50 tractors for farmers
President Adama Barrow yesterday informed the people of Kerr Ngorr in the Jokardou Constituency that his government has already purchased 50 modern tractors that would be soon arriving in the country to boost the agriculture sector. He was speaking to a large crowd in Jokardou as part of his meet the people tour.
The President reiterated the importance his government attaches to the agriculture sector, revealing that his government has revived about a dozen mix farming centres in various regions that would train hundreds of people in smart agriculture.
On his way to Mbamburu Kunda in Lower Baddibu, the President made a brief stop at the Njawara Agricultural Training Centre, a community organization that train youths and adult farmers in sustainable agricultural techniques to improve farm productivity.
Read Related Article :