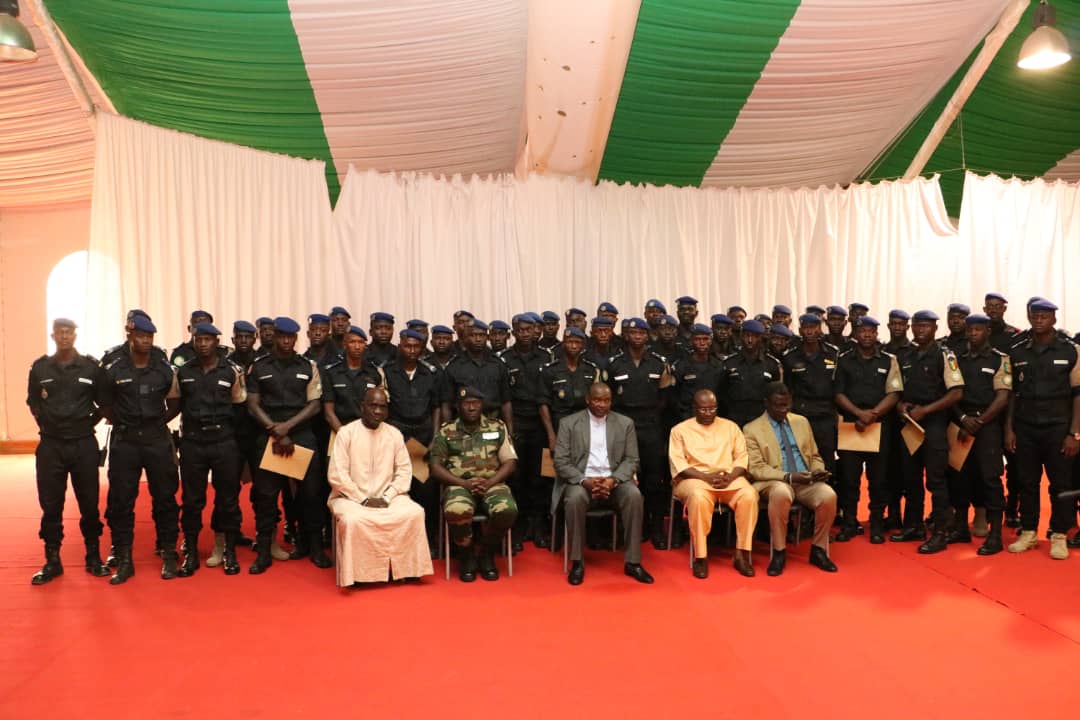 Latest news
President Barrow Bids Farewell to 50 ECOMIG Soldiers
State House, Banjul, 18th June 2018 - President Adama Barrow on Monday bade farewell to 50 members of the Senegalese detachment of the ECOMIG Contingent who were deployed at the State House to provide close protection and physical guard services for the President of the Republic at State House in Banjul.
In his address to the departing officers, President Adama Barrow expressed gratitude to the officers for the distinguished service and discipline demonstrated throughout their tenure in the country. He extolled the military cooperation and understanding between ECOWAS member countries. He expressed gratitude to his Senegalese counter-part Macky Sall of Senegal for supporting the maintenance of peace and stability in The Gambia. He advised them to never rest in their laurels in their future endeavors.
Colonel Fulgence Ndure, who deputized for the Commander of Regional (ECOMIG) forces in The Gambia, expressed delight with the level of cooperation the ECOMIG mission enjoys in the country, while stating that the President's attendance at the farewell clearly manifests the warm hospitality and confidence President Barrow has in them. Commander Ndure explained that the departing officers have successfully completed their tour of duty in the country under the ECOWAS mandate, and that the new batch replacing them from the same country have already assumed duties.
The Director of Press and Public Relations, Office of the President, who chaired the event, said that the President graced the gathering to personally recognize the military officers for their excellent services.
Read Related Article :