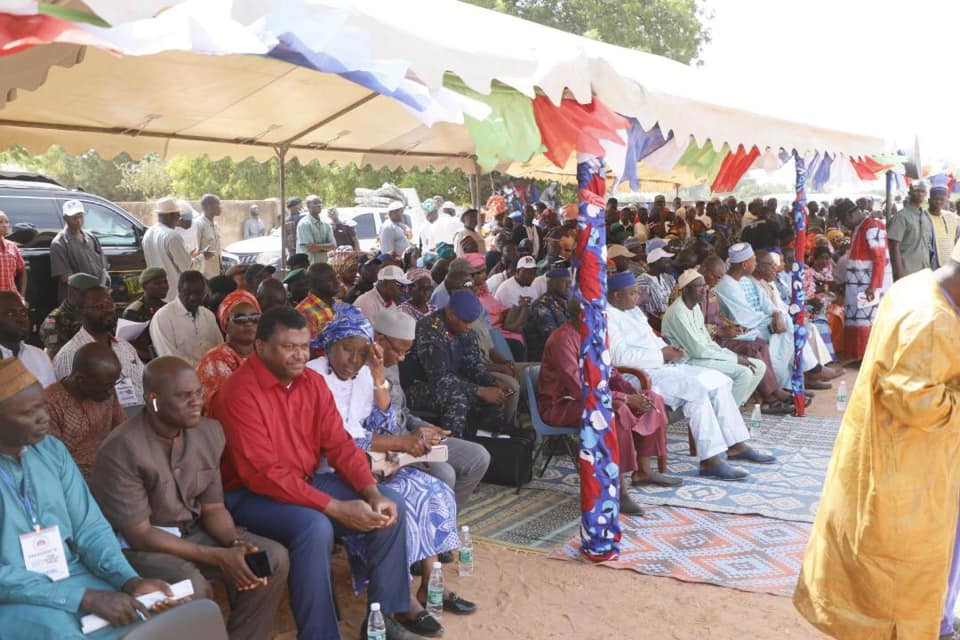 Government Matters
President Barrow: The Gambia's all we got, let's preserve the peace
Basse, Upper River Region, 23

rd

November 2019 - Speaking to a tumultuous crowd in Sabach

Sanjal, President Adama Barrow has called on Gambians of all creed and colours to be relentless

in their pursuit of peace and stability in the country.

"As Gambians, we have nowhere else but The Gambia - our homeland. So to promote and

preserve peace in the country is a sacred duty of all citizens", President Barrow said while

calling on all his supporters to remain civil and non-violent at all times.

He stated that the goodwill and support that the country enjoys from international partners will

be cut short if signs of instability rears its ugly head in the country.

Explaining that the nationwide tour is a constitutional requirement, the president pointed out that

he was not there for politics; rather hear and dialogue with the people about the impact of his

development policies. In that line, he announced numerous development projects that Sabach", is

billed to benefit from such as the nationwide 400KM road project being rolled out.

As early as next year, he added, the community will also be part of at least 12 villages that will

be connected to the national electricity grid.

Stressing that he's not into the business of giving empty political promises, the President

highlighted the growing economy, booming trade transactions, the restoration of the energy

supply, among others are examples.

Re-echoing similar sentiments, the Chief of Sabach Sanjal, called on his community to ignore

people he described as "elements of division and destruction based in the Diaspora". He said

such people stoking instability have the means to protect their kids and kin when the majority is

vulnerable.

He also announced that all the 57 Alkalolu of the district have signed a declaration of support for

the Barrow government agenda.

 

 
Read Related Article :