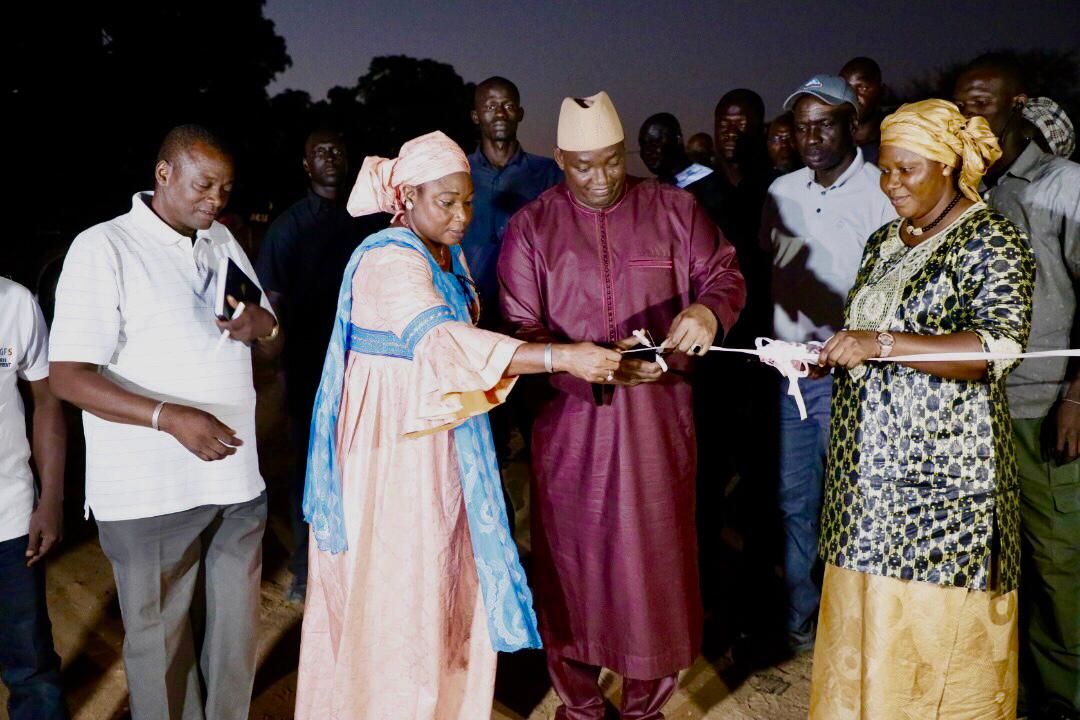 Government Matters
President Barrow Inaugurates New Livestock Market in LRR
President Barrow Inaugurates New Livestock Market in LRR

Basse, Upper River Region, 28

th

November 2019 - On the sidelines of the ongoing President's

Meet the People Tour, President Barrow on Wednesday inaugurated a new livestock market

equipped with modern facilities in Wellingara-Baa, Lower River Region (LRR).

The construction of the market was funded by the Ministry of Agriculture through the FASDEP

project. It will add great value to the daily management and marketing of livestock in both LRR

and CRR as well as parts of the Cassamance.

The new facility is fitted with office space, shed for animals, loading ramp, and ringed with a

high-security fence for protection. Additionally, a borehole soon is provided for use by both

animals and traders.

President Barrow later proceeded with a major meeting with the people of Jarra East in

Wellingara-Baa, where he assured them that his government places a high premium on the

development of the region, particularly in the area of electricity and agriculture.

Stressing that he would not neglect them like the leaders before him did, he cited key

intervention areas of his government to boost agriculture such as the livestock market, a 5-

hectare horticulture garden, and an animal breeding centre in the region, amongst others.

President Barrow also announced that the OMVG hydroelectric power plant would end the

problem of erratic supply of electricity upon completion in 2020 while calling on them to

continue supporting his development agenda.

Gambia Education TV.

The President also launched The Gambia Education TV at the Wellingara Baa Basic Cycle

School. The e-learning tool, which was created through a partnership between the education

ministry (MOBSE) and the charity MRC Holland Foundation, would enable students to have

access to numerous digital resources.

According to the ministry, the contractors are Gambians with expertise in information and

communication technology.

 

 
Read Related Article :