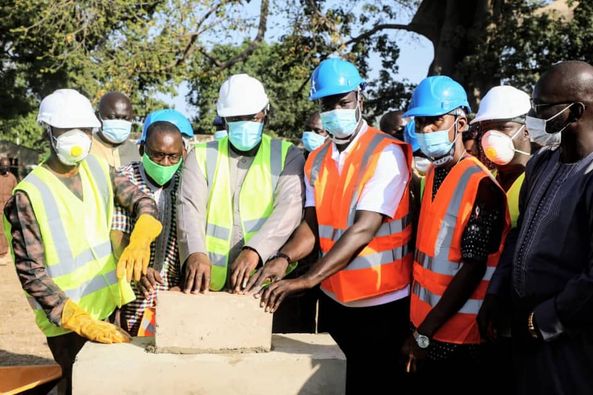 Latest news
President Barrow lays foundation stone of Bwiam Mini Stadium
On his way to dialogue with the people of Bwiam in Foni, President Barrow laid the foundation for the construction of a modern mini stadium in Bwiam. The construction, according to the Hon Minister of Sports Bakary Badjie, is fully funded by the Gambia government.
When completed, the facility will improve the overall wellbeing of the Foni youths as well as promote sporting activities.
The Mini Stadium is part of a series of other similar facilities being constructed across regions, as part of the government's efforts in the decentralisation process of sports development in the country.
Read Related Article :