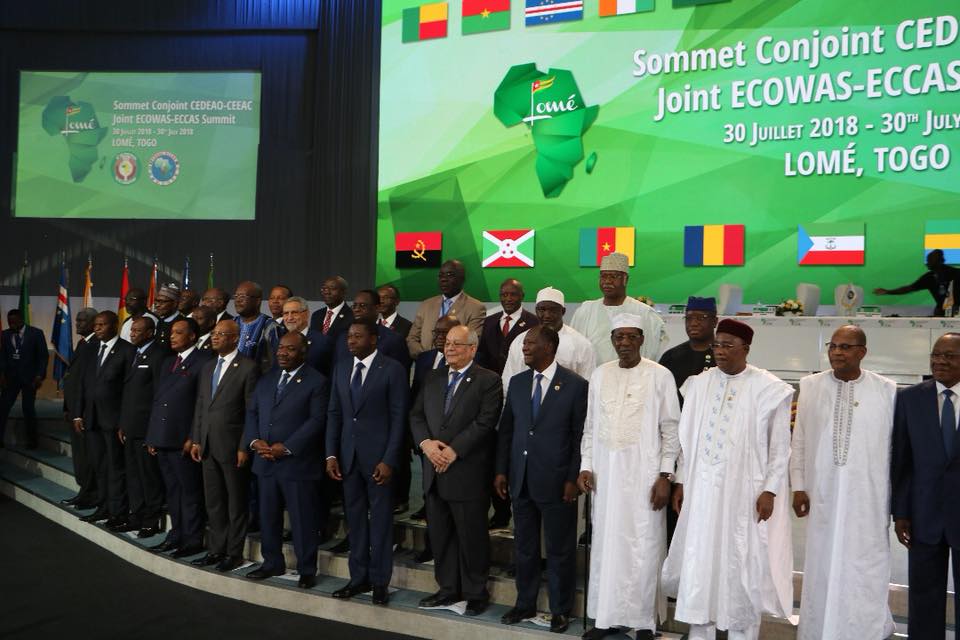 Latest news
President Barrow urges ECOWAS to send strong message against terrorism
State House, Banjul, 31st July, 2018 – President Adama Barrow has called on his colleague heads of state in ECOWAS and the East Africa Economic Community (ECCAS) to send a clear message of warning to all extremist groups that the blocs are united and resolute in fighting and defeating terrorists and criminals.
The President is currently in Togo to participate in the joint ECOWAS-ECCAS SUMMIT on Peace, Security, and the fight against Terrorism and Violent Extremism. "We are resolute in our pursuit of and the elimination of all threats to our security," the President indicated, in presenting his government's position on the topic of terrorism and violent extremism.
"Certainly, the subject of peace and security is so important because no region or country can achieve development and prosperity when the tenets of peace are eroded, and when instability, violent extremism and terrorism are allowed to flourish," he said.
President Barrow also commended experts and ministers of the two regional economic blocs for their extensive deliberations on the innovative measures that could be implemented towards making the two regions more secure, safer and peaceful. It means they can also be better equipped or prepared to pursue desirable economic prosperity through sustainable transformations.
Gambia is a beneficiary of ECOWAS's actions to restore peace and tranquility in the aftermath of the Presidential elections in December 2016. Hence the President assured the Summit of his government's readiness to work collaboratively with both ECOWAS and ECCAS towards implementing the recommendations that have emerged.
Read Related Article :