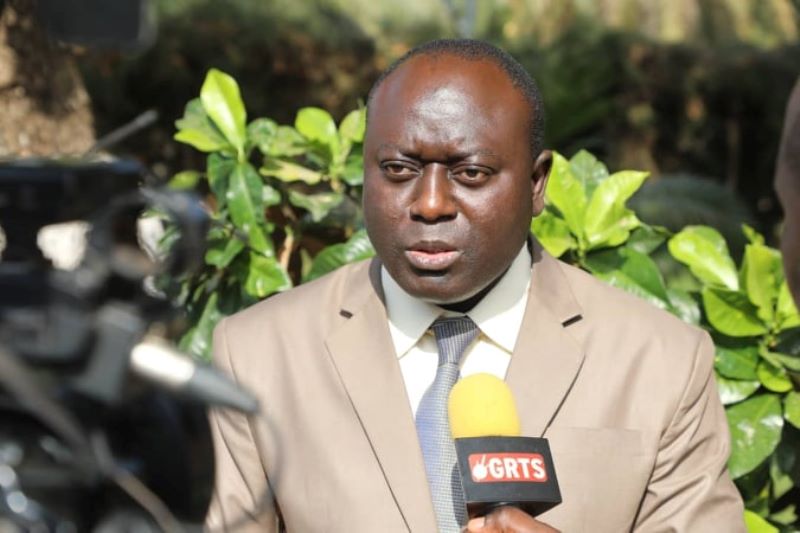 Latest news
The conclusions of the 4th Cabinet Meeting held on Thursday 29th March 2019
His Excellency Adama Barrow, President of the Republic of The Gambia on Thursday 28th March 2019 presided over the 4th Cabinet Session of the year. Below are the resolutions from the said meeting as prepared by the Minister of Information and Communication:
Cabinet deliberated on an information paper presented by the Hon Minister Interior on the 69th session of United Nations High Commission for Refugees (UNHCR) held in Geneva, Switzerland. The meeting which was attended by government officials and representatives of international organizations, deliberated on a number of issues including but not limited to dynamics and challenges of forced displacement. Gambia's Interior Minister addressed the meeting reaffirming government's commitment to address statelessness in view of the fact that The Gambia ratified two UN Conventions on statelessness. The Interior Minister also assured the Geneva meeting of The Gambia government's political commitment to uphold the principles of good governance and respect for the rule of law.
The Hon Minister of Interior also presented an Information Paper on the outcome of his visit to the Kingdom of Saudi Arabia with a delegation of senior security chiefs. Cabinet was informed that the visit availed The Gambian delegation the opportunity to discuss a number of important issues aimed at strengthening peace and stability in the country.
Another Information Paper presented by the Hon Minister of Interior was on his attendance of the 11th Global Forum on Migration and Development held in Marrakech, Morocco. Cabinet was informed that the purpose of this forum was to adopt the Global Compact on Migration following an extensive process of national, regional and international consultations on safe, orderly and regular migration, thus taking an important step towards establishing a "Global Social Contract."
The Hon Minister of Petroleum and Energy also presented a Cabinet Information Paper on the Petroleum Exploration and Production License Agreement (PEPLA.) Cabinet was informed that the Ministry of Petroleum and Energy has two licensed offshore blocks. Since 2018, the Ministry initiated a licensing process for remaining offshore blocks. However given the weakness and gaps discovered in the current license model, the Ministry of Petroleum deemed it necessary to review the Model License to reflect the current realities and align it to international best practices.
Cabinet also deliberated on a report by the Cabinet Taskforce on enhancing the resource mobilization initiatives of the Ministry of Youth and Sports to develop national sports in The Gambia. The Cabinet Taskforce recommended a number of options aimed at widening the funding window for the Ministry to tap into.
Read Related Article :