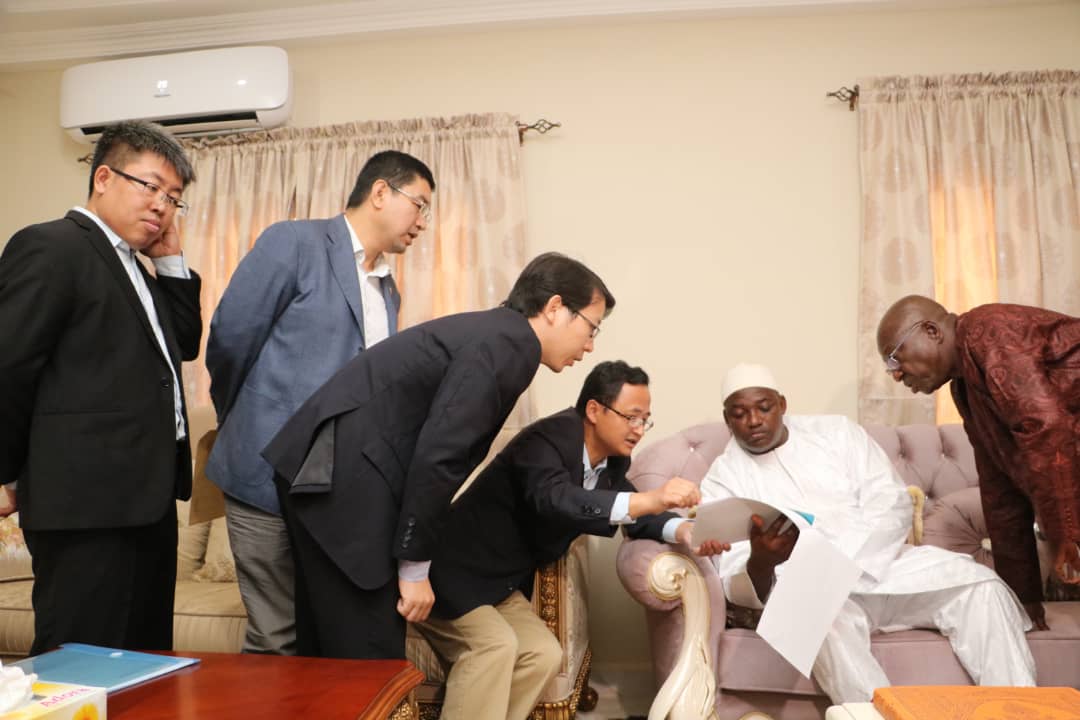 Ceremonial
URR BRIDGES AND ROAD NETWORK DESIGNS PRESENTED TO PRESIDENT BARROW
Basse, Upper River Region - His Excellency President Adama Barrow was on Friday morning presented with the designs of two major bridges and a road network for the Upper River Region by the Chinese Ambassador to The Gambia, Zhang Jiming.
The presentation, which was done on the sidelines of the ongoing nationwide tour, at the President's hometown of Mankamang Kunda, was meant to brief the President about the state of preparedness for the construction of a bridge at Basse-Wulli and Fatoto-Passamance crossing points. The President was told that the construction will commence before the end of 2018.
President Barrow, who was visibly happy about the presentation, expressed delight at the prospect of the projects for the people of the region.
According to him, the bridge, once completed, would connect and enhance the lives of rural communities in the North and South of the region. "This is one of the greatest landmark projects since independence in 1965," he said.
President extolled the excellent existing bilateral relations between Gambia and China.
The Chinese Ambassador said he was encouraged by President Barrow's kind words and assured him of the timely delivery of the projects as planned.
The designs were reviewed by the Works Minister Hon. Bai Lamin Jobe and his technical team prior to the presentation to the President. Works Minister will work with his colleague at the Local Government and Lands Ministry, Hon. Musa Drammeh to sensitize communities.
Read Related Article :