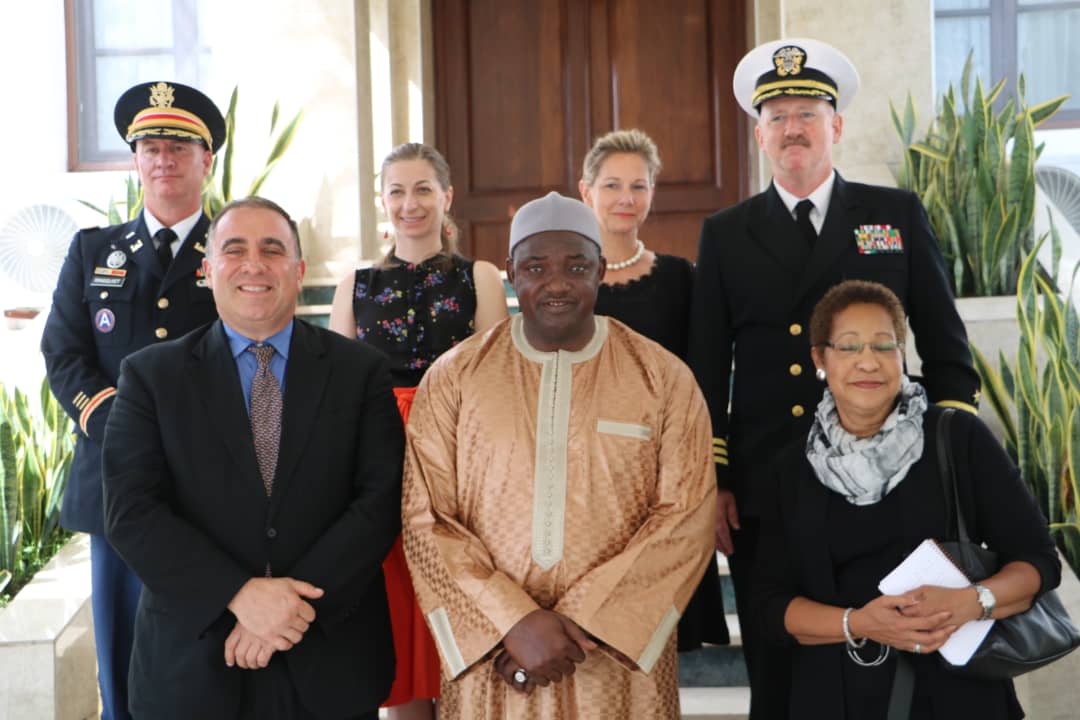 Latest news
US to re-establish military relations with Gambia
State House, Banjul, 25 July, 2018 - H.E. Ambassador Alexander Laskaris, deputy to the Commander for Civil-Military Engagement, United States Africa Command (AfriComm) has announced that the US is committed to supporting the Gambia's Security Sector Reform program.
During a closed door meeting with His Excellency President Adama Barrow at the State House in Banjul on Wednesday morning, the one time US Ambassador to Guinea Conakry and deputy Consul to Liberia, Ambassador Laskaris, said they have formally re-established relations with The Gambia Armed Forces and government with the hope of progressing the security reforms agenda.
"It is our belief that the military should be a highly professional force that does not have to engage in politics or any civilian matters. We will be working in rebuilding the security forces of The Gambia and resuming our traditional relations with them in support of the democratically elected government of The Gambia," Ambassador Laskaris said.
His Excellency President Adama Barrow welcomed the commitment of the US Military to support the security sector reform of his government.
Ambassador Laskaris and delegation were accompanied to the presidency by the US Ambassador to The Gambia, H.E. Patricia Alsup, and members of the Embassy staff.
Meanwhile, Ambassador Alsup described security as important to Gambia's development and expressed delight that the President agreed to a meeting despite busy schedules.
Read Related Article :