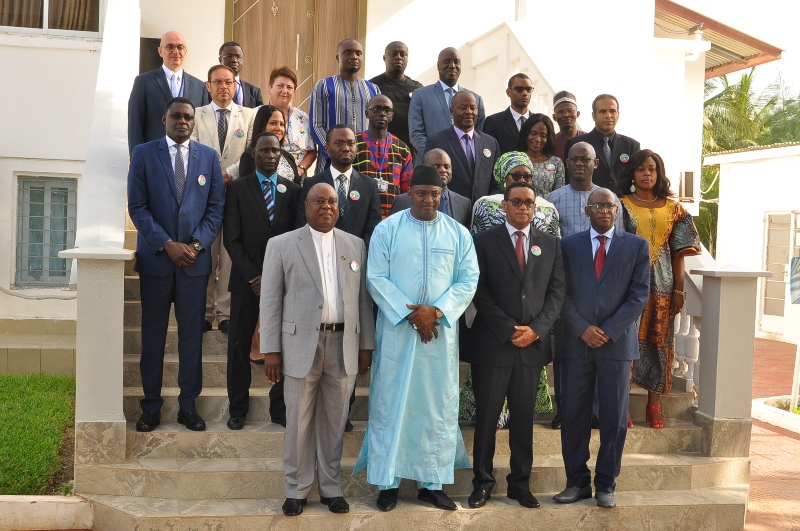 Latest news
Africa Continental Intelligence Committee pays courtesy call on President Barrow
The Executive Director of the Committee for Intelligence and Security Services in Africa (CISSA), Mr. Shimeles W. SEMAYAT, has expressed appreciation for the support received from His Excellency, President Adama Barrow. The group is meeting in Banjul and paid a courtesy call on the President on Thursday, July 4th.
"Bringing together security and intelligence services is important and needs support. We are happy that President Adama Barrow is committed to supporting CISSA in achieving its goals and objectives. The role of security and intelligence services is paramount in the quest to maintain peace and stability on the continent," Mr. SEMAYAT told President Barrow at State House.
During the courtesy call, President Adama Barrow was briefed on the outcome of the regional convergence and how impressed they were with the work of the Gambian intell9gence services, the SIS; as well as the democratisation that is taking place in The Gambia.
Mr SEMAYAT informed the waiting press corps that the work of CISSA is to support the leadership of the African Union, through updating and providing them with needed intelligence that will facilitate proactive and timely decisions in developing policies. Such will help promote peace and stability in the continent.
The CISSA boss highlighted cybersecurity as an emerging threat that requires deep understanding, new ways and designs to effectively deal with them. CISSA as a body provides assistance to the African Union leaders in areas of security and intelligence, with the aim of strengthening capacity and fostering stability on the continent.
The group's convergence in Banjul was hosted by the State Intelligence Services, whose Director General, Mr. Ousman Sowe, led the to the State House.
Read Related Article :