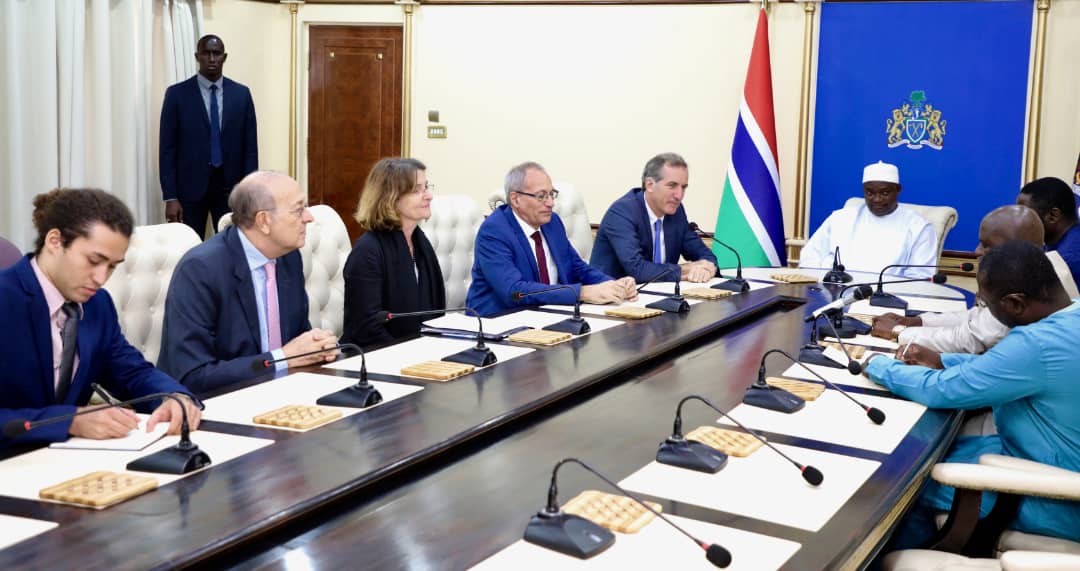 Latest news
President Barrow Welcomes France Agriculture Plans in The Gambia
His Excellency, President Adama Barrow has lauded the initiative of the French government to invest massively in Agricultural commercialization and mechanization, stressing that value addition in agricultural production will greatly contribute to food security in the country.
The President made the remarks during a closed-door meeting with the Ambassador of France to The Gambia, His Excellemcy, Christophe Bigot, at the State House in Banjul. The delegation was at the presidency to highlight France's willingness to support the Barrow government, particularly in the area of agricultural development, among others.
While commending the French government for its generous support since assuming office, President Barrow expressed deep appreciation for the visit as well as the recent approval for an Observer Status for The Gambia in the International Organization of the Francophonie (OIF).   
Speaking to the State House press corps shortly after the audience with the president, Ambassador Bigot described bilateral relations with Banjul as "very strong", adding that France has been committed to supporting 'New Gambia' from the very beginning.
France has pledged €50Million grant towards agricultural development, urban water supply expansion in The Gambia amongst areas during The Gambia Conference in Brussels in May this year.
Such ventures would equally create more job opportunities for the youth, which is a top development priority for the Barrow government.  The Gambian leader called on the French to explore more opportunities and partnerships, especially in the area of tourism, which is the highest revenue earner for the country.
The delegation, comprising Mme. Laurence Hart, Director General of the French Development Agency, Mr. Joel Godeau, Charge d'Affaires at the French Embassy in Banjul and Mr. Charbel Elhdji were accompanied by embassy staff to the State House.  Also at the meeting were Foreign Affairs Minister, Dr. Mamadou Tangara, Secretary to Cabinet, Ebrima Ceesay and Permanent Secretary MOFA, Sulayman Njie.  
Read Related Article :