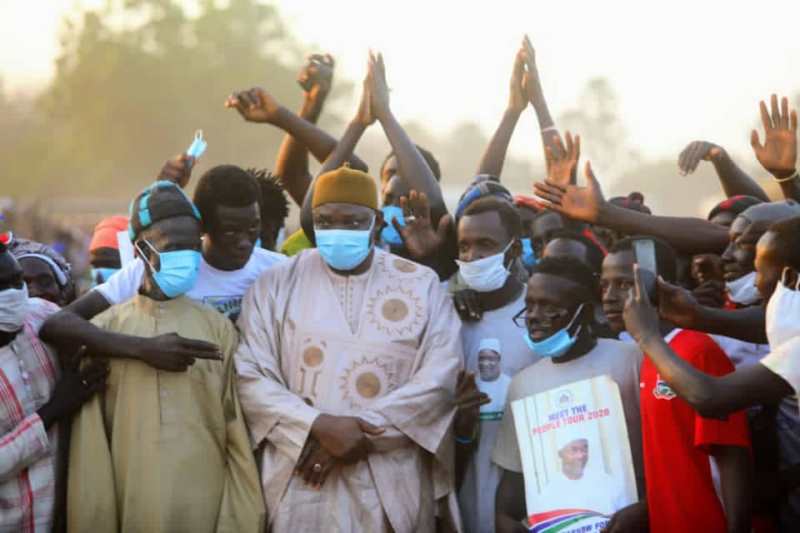 Latest news
Famers rejoice as President Barrow Unveils 80 million Dollars Agriculture Project
President Adama Barrow yesterday disclosed to the people of Bati Ndar in the Upper Saloum Constituency that his government will soon be rolling out a massive agricultural value addition project that would help farmers process, package, and sell made in The Gambia rice.
Additionally, the President informed the crowd about the five (5) million Dollars environment project that would take care of all the environmental hazards that hinder agricultural productivity.
Stressing that his government places a high premium on agriculture, the President informed the people of Saloum about the purchase of 50 tractors he will be distributing to farmers across the country immediately after he concludes the tour.
Responding to the need for recreational facilities for the youth, the Minister of Youth and Sports, Honourable Bakary Badjie unveiled the various mini sporting facilities his Ministry will build across regions in addition to the skills centres for the youths.
The Minister of Tourism, Honourable Hamat Bah also weighed in on the call for Gambians to support the President's development agenda, describing President Barrow as an honest person that has Gambia's interest at heart.
Read Related Article :