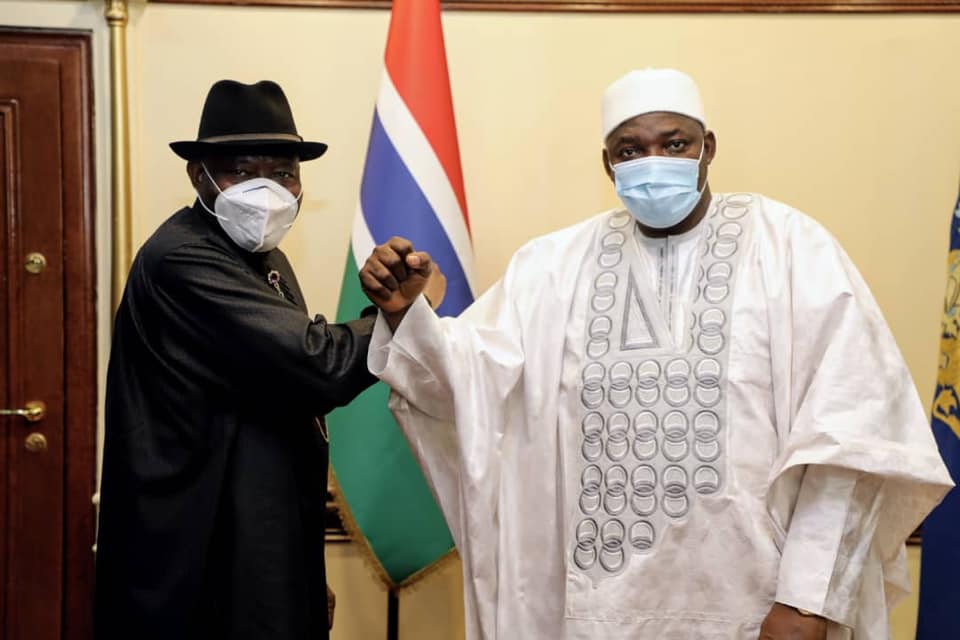 Latest news
President Barrow receives former Nigerian President, Goodluck Jonathan
President Barrow today received in audience the former President of the Federal Republic of Nigeria, Goodluck Jonathan at the State House in Banjul.
Speaking to the Press after his closed-door meeting with President Barrow, H.E Jonathan said he is in the country to assist in the process of getting a new constitution for The Gambia. He added that the document is ready but is just a matter of crossing the T's and dotting the I's.
The Former leader who in the country for the second time on the same mission, said getting a Constitution is a controversial and challenging process that involves different politicals interests, but he is optimistic that at the end, Gambians will have one that will stand the test of time and all-inclusive.
Read Related Article :