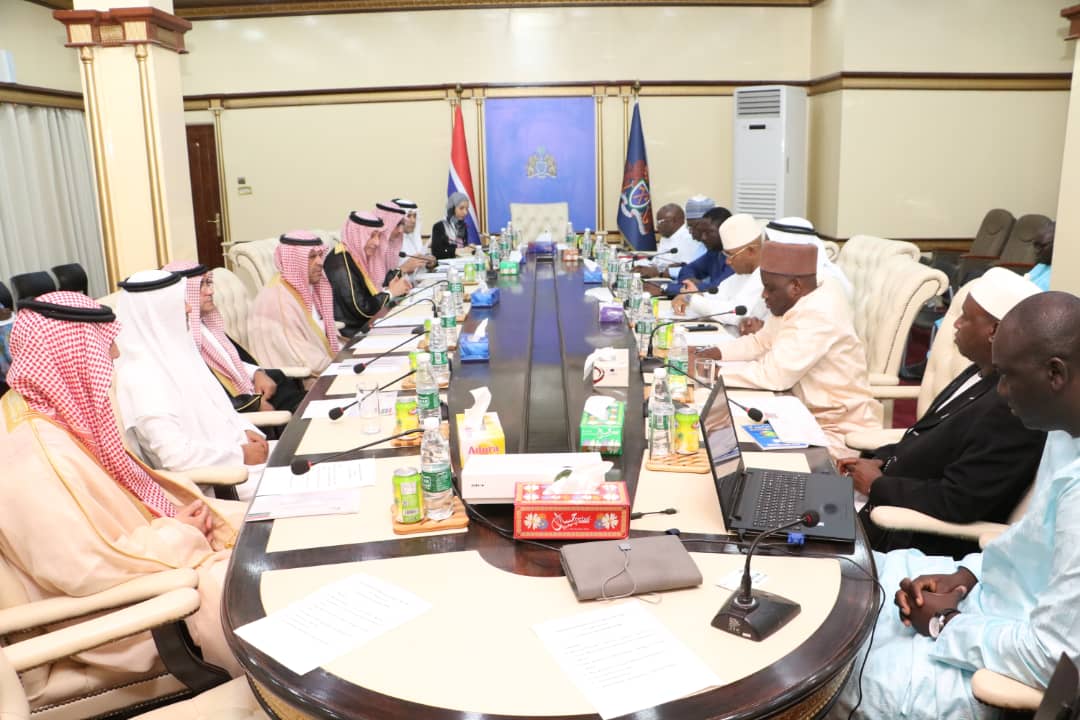 Latest news
OIC SUMMIT 2019: SAUDI GUARANTEES FULL SUPPORT
State House, Banjul, 12 August, 2016 - A high-level technical meeting between a delegation from the Kingdom of Saudi Arabia and the Government of The Gambia emerged with the news of a 100 per cent backing to The Gambia's efforts in hosting a successful and memorable Organisation of the Islamic Conference (OIC) Summit in Banjul, 2019.
Speaking at the State House following the bilateral session, the Secretary General of the Organisation of the Islamic Conference (OIC) Gambia Secretariat, Mr Lamin Sanneh, said the Saudi Arabia Government has agreed to give full support to all proposals put forward by The Gambia government to successfully host the summit next year.
Ahmed Al Qatan, the Saudi Minister of African Affairs, expressed gratitude to the government for the opportunity to meet President Barrow, adding that Saudi is keen to enhance relations with The Gambia in all aspects as well as making sure that the summit goes hitch-free.
Al Qatan further stated that The Gambia's relations with Saudi Arabia have been greater and more cordial since President Adama Barrow became elected.
He also recalled that in June 2018, the President travelled to Saudi Arabia upon invitation from the King of Saudi with regard to matters relating to the preparations for the upcoming Summit.
"Assurances have been given by the President that The Gambia would always be by the side of Saudi Arabia. Saudi is dear to our hearts," Mamadou Tangara, Minister of Foreign Affairs said.
Minister of Works and Transportation of The Gambia Mr Bai Lamin Jobe, who led the technical discussions, said the Government attaches great importance to the organisation of the 2019 OIC Summit.
Outlining measures being undertaken by the government, he said the Ministry has been engaged in various activities geared towards laying solid foundations for this Summit. Some of these projects include the construction of a 1000-delegate capacity international conference centre, equipped with all modern conferencing facilities and 60-rooms and banqueting facilities," he said.
The Minister also listed out other pending OIC projects, in the form of road constructions, airport expansion, the upgrading of the airport's VIP Lounge, among others. All these projects, including the construction of high-standard hotels, are all included in the government's development blueprint, the NDP 2018-2021.
The government has already established the OIC Secretariat that is dedicated to the overall preparations of the Summit, and the Ministry would provide all the required support, Minister Jobe concluded.
Read Related Article :