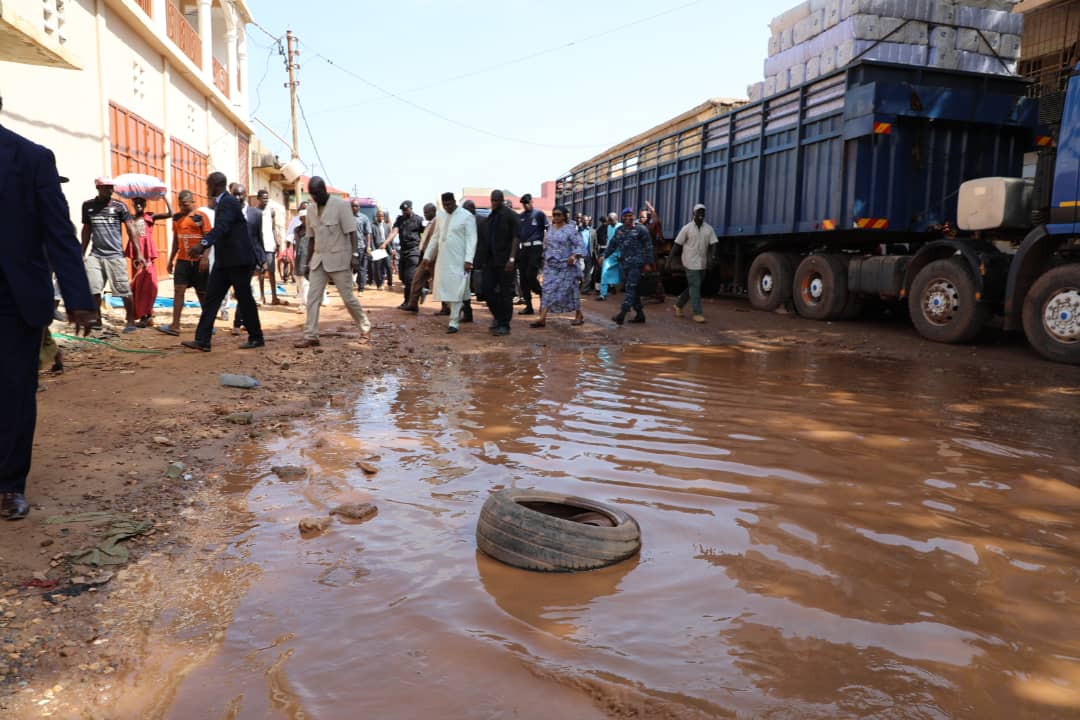 Latest news
President Adama Barrow pays surprise inspection tour of Banjul sewage and drainage systems
His Excellency, President Adama Barrow has announced that funds have been secured for a complete rehabilitation and construction of roads, drainage and the sewage systems of the City of Banjul.
Speaking with city Mayor and technical officials from the Ministry of Works and The Gambia Ports Authority at the OAU Boulevard, where the president began a surprise tour of the city to assess its state, the President said works will form part of a massive transformation plan for the city.
He promised a massive facelift that would see the complete overhaul of the sewerage, drainage and road system of the Capital City of Banjul. President Barrow revealed the plans during a surprise inspection of the condition of roads and sewerage in Banjul,
''The work shouldn't be difficult because the roads are already paved. If countries like Rwanda and Senegal can transform their cities, why not The Gambia? The willingness is there and we can do it'', the President said.
The inspection tour took the President to the dry land harbor on Bond Road, the Ferry Terminal, the Divisional HQ of NAWEC in Banjul, which runs the water and sewage system in the capital, Tobacco Road, among other crucial spots.
Read Related Article :