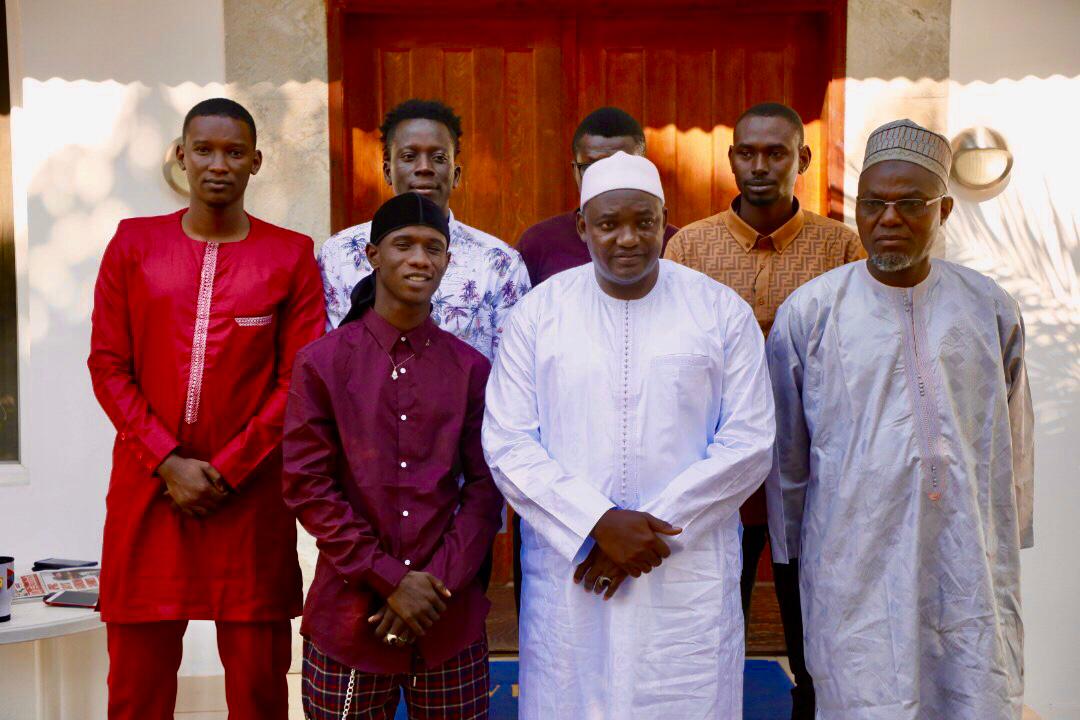 Latest news
''We Want Gambian Artists to Compete on the World Stage'', President Barrow tells musician Jizzle
State House, Banjul, 29th October 2019 - On the margins of the ongoing President's Meet the People tour, His Excellency, President Adama Barrow granted an audience to popular Gambian singer Jizzle to congratulate him for successfully launching his latest music album at a mega-concert at the Independence Stadium.
''We are very proud of you. In the past, it is only foreign artists that fill up the stadium. But now we have our own Gambians, very young people like you filling up the stadium. We should all be proud of that. It is a big thing; not for you alone but for the whole country and my government'', President Barrow said while pointing out that the singer will be counted in history as one of the few to ever fill up the stadium.
Jizzle, born Jerreh Jallow, recently launched his album ''Finally'' in front of tens of thousands.
The president expressed his personal will and commitment to support every Gambian to explore their creative potentials, stating that ''we want Gambians to be competing at the world stage''.
''We don't want foreign musicians to come to the Gambia to play and make huge amount of money and leave with it… it is not good for the economy. We have to make sure everything remains in The Gambia.''
While pledging the government's continuous support for arts and culture, the president revealed that his government has increased the budget allocation to an unprecedented amount for the promotion of the sector.
He advised Jizzle to remain committed to music as a career and profession in order to keep the momentum.
On his part, Jizzle said he was honoured to be received by the president to offer his personal congratulations. He called for continuous government support for the music industry. Alagie Muhammed Darboe, the spokesperson for the artist also thanked the president for taking time out of his busy schedule to meet them.
Read Related Article :