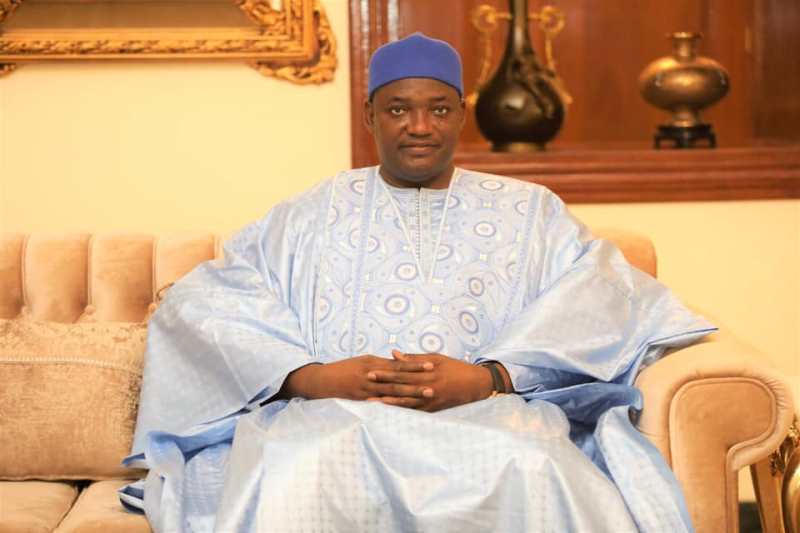 Latest news
President Barrow Sends Goodwill Messages to World Leaders
H.E. President Adama Barrow has sent several messages to colleague leaders in China, India, the ECOWAS and India.
The first message went out to the President of ECOWAS, Jean –Claude Kassi Brou on the death of the former President of the ECOWAS Commission, Mr. Marcel A. De Souza. In a letter, President Barrow, on behalf of the Government and the people of The Gambia, expressed shock at the news of this death, which occurred in Paris on the 17th July 2019. He described Mr. De Souza as a selfless man who worked hard to promote peace, stability, and economic integration in the sub-region and Africa in general. Under his leadership at the ECOWAS Commission, The Gambia benefited from his wisdom during the political impasse the country experienced.
Li Peng, former Chinese Prime Minister
In another condolence message to his Chinese counterpart, President Xi Jinping, President Barrow said he received with deep sadness news of the death of His Excellency, Li Peng, the former Prime Minister of the People's Republic of China. The ex-Chinese statesman, whom he described as a great leader who served his people with diligence, was instrumental in efforts to unite the Chinese People under the leadership of the Chinese Communist Party. He died in Beijing on the 22nd July 2019, at the age of 90.
Sushma Swaraj, the former Minister of Foreign Affairs
President Barrow also sent a message to the President of the Republic of India, His Excellency Ram Nath Kovind to express great sadness upon learning the sudden passing of the Minister of Foreign Affairs of India, Her Excellency Sushma Swaraj.
On behalf of the Gambian people, President Barrow conveyed his sincere and heartfelt condolences to the people of India, on the loss of such a national and international icon. He described Madam Swaraj as an epitome of dignity and courage, who dedicated her entire life to public service. She will forever be remembered as an endearing and helpful politician who always reached out to the Indian people.
59th Independence Anniversary of Burkina Faso
On a different note, President Barrow congratulated his colleague, the President of the Republic of Burkina Faso, His Excellency Roch Marc CHRISTIAN KABORÉ, on the occasion of the 59th Independence Anniversary of Burkina Faso.
President Barrow prayed for peace and tranquility to continue to reign in Burkina Faso, the sub-region and the world. He further expressed optimism that the friendly and fraternal relations and cooperation between the two countries will further be enhanced in the years to come for the mutual benefits of the two peoples.
The message concluded with best wishes for President Kobore's personal well-being and happiness as well as the continued progress and prosperity of the Burkinabé people.
Read Related Article :