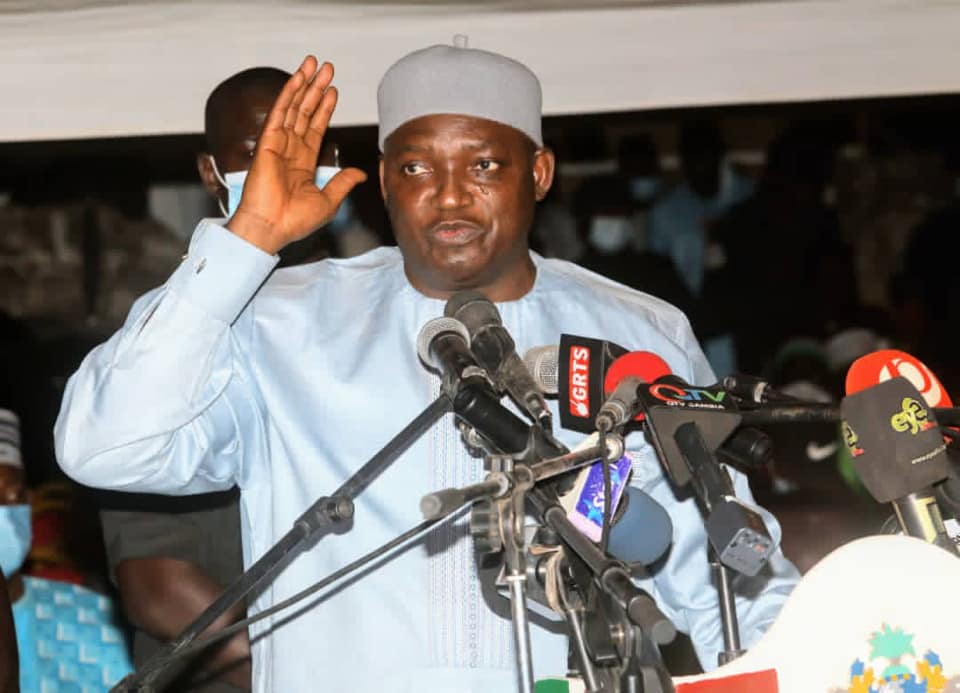 Latest news
President Barrow unveils plans to construct Kiang West road, Mini Stadium
In Manduar, Kiang West, President Barrow revealed that his government will in a few months, lay the foundation for the construction of the Kiang West Road, and a Mini Stadium in Manduar.
Amidst a cheering from the crowd, the Head of State added that labour for the construction of the Mini Stadium will be locally sourced.
Additionally, President Barrow unveiled plans to rehabilitate the Kiang West National Park with various species of wild animals like elephants, Giraffe and many others.
The President made a clarion call for the people of Kiang to support his government's agenda, as he sets to launch numerous unprecedented development projects in The Gambia.
Read Related Article :