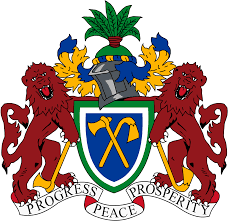 Media Advisory
Sectoral briefings with President Barrow
His Excellency, Mr Adama Barrow, President of the Republic of The Gambia will begin the first periodic briefing with sectors on the state of implementation of the National Development Plan (NDP 2018-2021 during the period 3rd – 13th April at his office at the State House..
The Permanent Secretaries and Heads of sectors along with their Ministers will brief the President on the level of implementation of the NDP since it was launched in January this year. The briefing will also include the plan for the next quarter towards achieving the stated goals and objectives of the NDP.
The institutionalisation of periodic briefings with the Head of State is one of the strategies of the Office of the President in its oversight role to support implementation and coordination of sector activities. It is expected that through periodic engagements with sectors on the implementation of their sectoral plans in line with the NDP will improve efficient and effective management.
The Office of the President has embarked on strategic reforms of it systems and processes to improve monitoring and strategic communication to support the President in delivering his flagship priority programmes within the National Development Plan.
During his meeting with the Senior Civil Servants in January this year, President Barrow declared that there would be quarterly review of the stage of implementation of the NDP and thus tasked the Civil Servants to effectively and efficiently engage to deliver to the nation.
Meanwhile, President Barrow will attend a peace and reconciliation rally on Saturday, 31st March 2018 at Soma in the Lower River Region. The rally organised by women and youths aims to bring together people across political parties, to reconcile and promote peace, stability and tolerance in The Gambia. The President is expected to promote the principle of One Gambia, One People and One Nation at the rally.
Read Related Article :