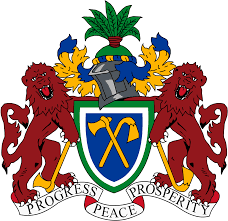 Media Advisory
Swearing in Ceremony
H.E, Mr Adama Barrow, President of the Republic of The Gambia will swear-in the following: Secretary to The Cabinet, Ebrima Ceesay, Minister of Interior, Ebrima M. Mballow and Secretary General and Head of Civil Service, Habib Saihou Drammeh, tomorrow, Thursday, 11th January 2018, at 10:00 AM prompt at State House, Banjul.
Only invited Journalists will be required attend and to produce their government-issued ID to security personnel on arrival.
Dress code must be respected. Thank you for your cooperation.
Read Related Article :