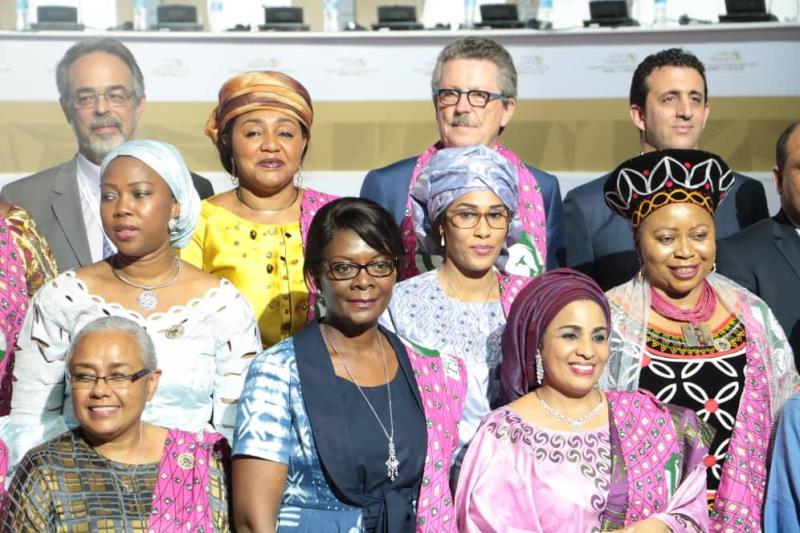 Latest news
First Lady attends Summit on Cancer in Africa
Her Excellency, Madam Fatou Bah-Barrow and her colleague African First Ladies participated in a plenary session on the elimination of Cancer in Africa, along with her colleague First Ladies and partners.
The event also discussed the fight against all non-communicable deseases in Africa, that concluded with a call on all governments to intensify efforts in the fight against cancer.
First Lady Fatou Bah-Barrow is a guest of the Organisation of African First Ladies (OFLA) that is also meeting in Niamey to discuss and share experiences on each of their efforts in the fight and elimination of cancer in Africa.
The OFLA meeting is running on the sidelines of the 12th Extra-Ordinary Session of the AU Heads of State and Governments in Niamey, Niger.
The event was organised by the First Lady of Niger, Her Excellency, Madam Malika Issoufu, through the Organisation.
Read Related Article :