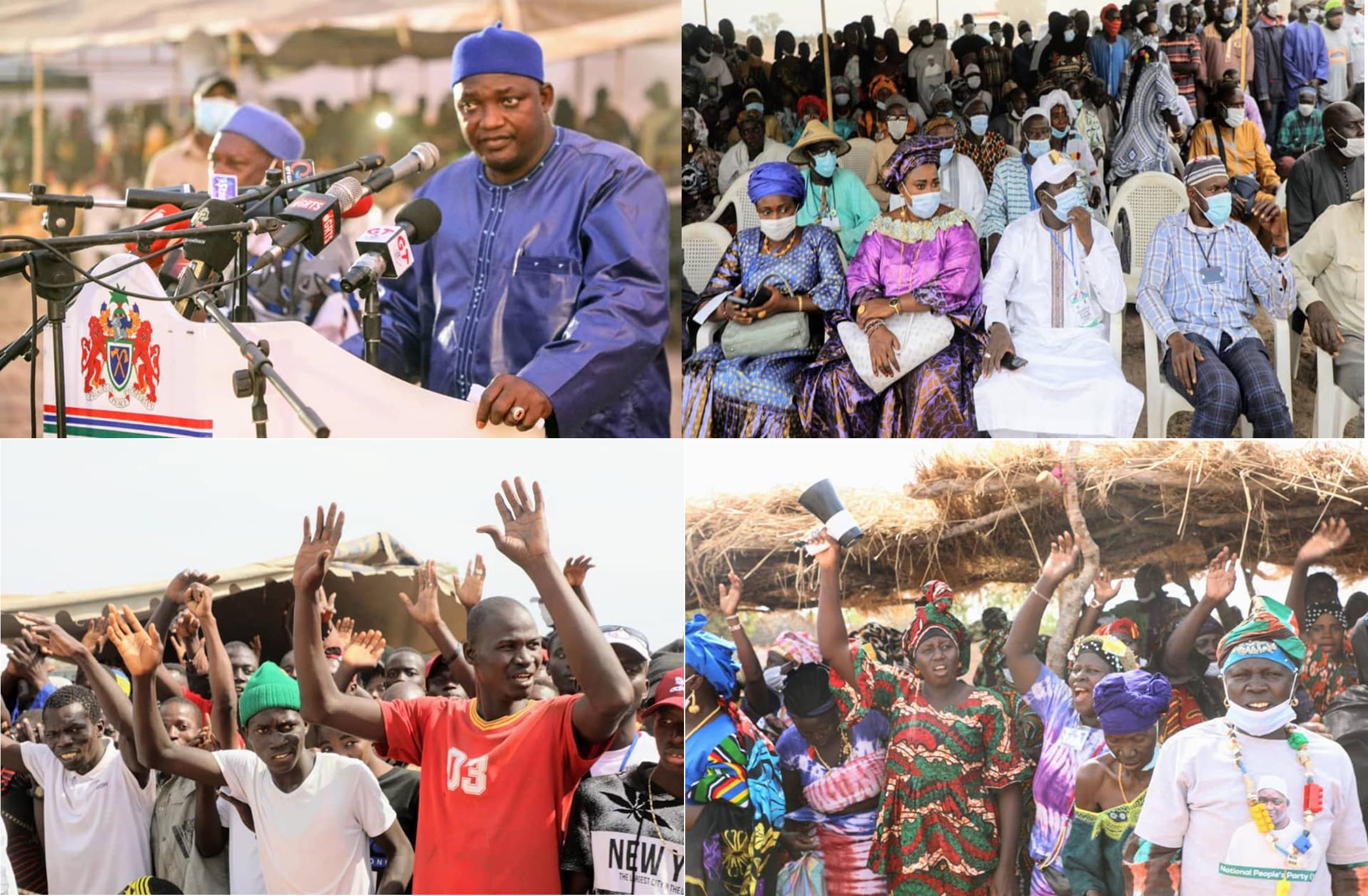 Latest news
President Barrow said he has fulfilled a campaign promise to work on the Basse-Wuli bridge, road
Addressing communities in Wuli West and Sandu, President Barrow said he came with his head held high because he has fulfilled a campaign promise to work on the Basse- Wuli bridge and road- connecting the north and south.
He said the people of Wuli and Sandu have been neglected enough and his government has come to provide for them all that the previous governments failed to deliver to the people.
Describing the people of Wuli as politically conscious, the President said days of deception in politics are gone as his government employs serious measures to ensure taxpayers enjoy development projects they deserve. He called on the people to support his government's agenda in the interest of the country.
The President also inaugurated the health post in Gunjut Kuta to address the health concerns of the people in the area.
Read Related Article :