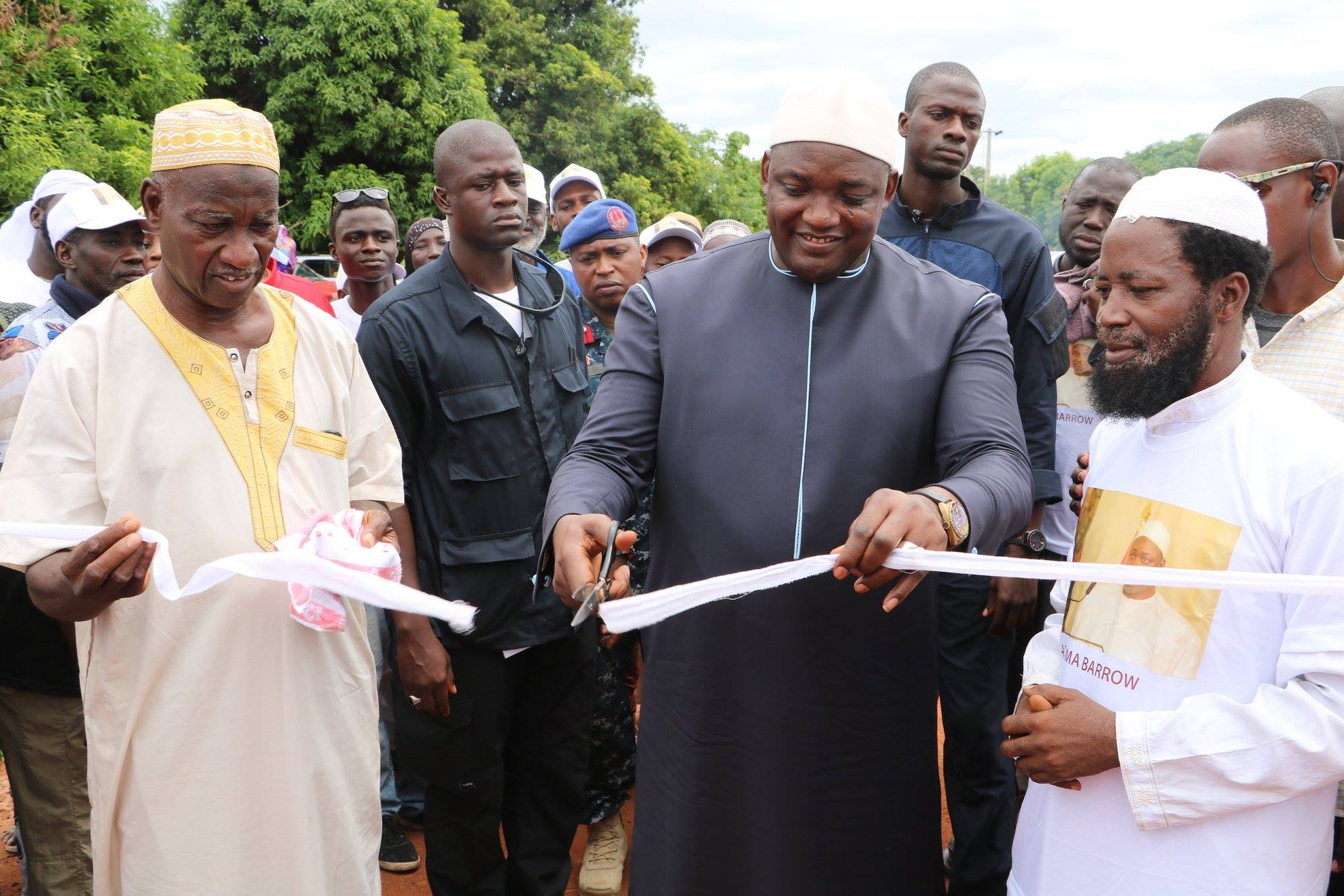 Latest news
President Barrow lauds D5Million Numuyel Bridge
Basse,URR - His Excellency, President Adama Barrow lauds the community of Numuyel in Upper River Region for the construction of a waterway bridge that connects the village and rest of the region. At a brief inauguration ceremony at the entrance of the village, the president was informed that the community project was entirely conceived and funded by the Numuyel Diaspora at the tune of D5Million.
Speaking at the meeting grounds in Numuyel, the President said he was particularly impressed by the fact that the community took the initiative on its own without relying on the government. As a token of appreciation of the communal gesture, he made a personal contribution of D242, 500 to the next phase of the project.
He told Numuyel community that he could appreciate the amount of effort and commitment that went into the project since he had used the same road multiple times even before becoming President.
"In the past, not even a donkey cart could carry people across this place...," he recalled.
He acknowledged the good work of the community to bring unity around this project, noting such should be emulated in other communities.
Haji Kuleh Camara, who led the presentation on behalf of the community, told the President and delegation that the first phase of the bridge was entirely funded by the Numuyel Diaspora at the tune of D5Million.
President recalled how floods and heavy downpours that created gullies that had cut-off the village completely from the rest of region, explaining that the bridge would bring a new lease of live in the community.
Read Related Article :