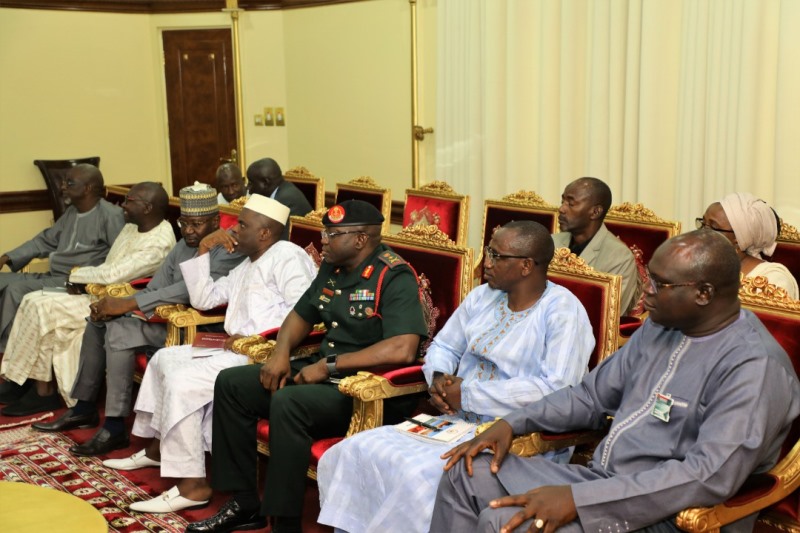 Latest news
President Barrow Sets up Emergency Committee to Address Bird Strikes at Airport
His Excellency, President Adama Barrow on Tuesday, May 28, 2019, instituted an Emergency Strategic Committee to clean up dumpsites and landfills within close proximity of the Banjul International Airport in order to reduce the risks of bird strikes – a collision between birds and aircraft. The Committee was also tasked with the mandate to sensitize neighboring settlements and private waste collectors on the dangers of illegal waste dumping and its ramification for our aviation industry.
The President took the decision at a meeting of Airport Security Stakeholders amidst growing concern over aviation safety and security due to bird strikes at the Banjul International Airport. Airline operators, local government authorities, service chiefs, hoteliers, environment agency officials, among others, attended the meeting at the State House.
''The British government sometime last month also sent a security audit team to assess the situation at the airport. Several issues were discussed with The Gambian authorities". Minister of Tourism, Hamat N.K. Bah disclosed to the State House press following the closed meeting. However, the minister was quick to add that the government of The Gambia was not leaving anything chance, pointing out that they have since taken action on remedying the situation.
"Some actions were taken by the government. However, there have been recurrences since then of illegal dumping at the country's only port of aviation, thereby attracting birds and posing threats to airlines. Airline operators were losing engines that cost millions of pounds in value," Minister Bah lamented, stating that such concerns have made flying into the country a difficult choice for airline operators.
Minister Bah also decried the undesirable attitude of some airport staff towards passengers – an issue that has been a serious concern for the authorities.
"Unless attitudes reflect the sincere, friendly and genuineness the country represents to the world, we will continue to be confronted with this [challenge]," he said, noting that there are new measures being employed to find a final solution.
Read Related Article :