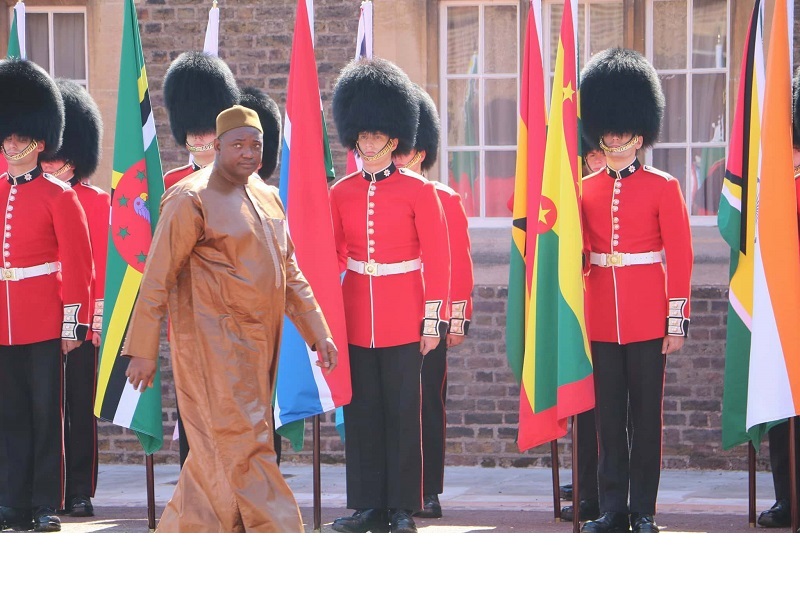 Ceremonial, Latest news
The Commonwealth welcomes back The Gambia
President Adama Barrow thanked the Commonwealth for re-admitting The Gambia to its community of nations. He made the remarks during an Executive Session of the Heads of Government held at Lancaster House in London, today.
The Gambian President expressed gratitude to the Commonwealth member states for the strong support in fast tracking the re-entry of The Gambia into the organisation.
He recognised the critical role played by the Commonwealth Secretary General, Rt. Honourable Patricia Scotland in facilitating the process that led to Gambia's re-admission. President Barrow told his colleagues that democracy, good governance, rule of law, respect for human rights and independence of the Judiciary have been restored in The Gambia and assured them that every effort will be made to maintain a functioning democratic process.
He concluded by calling for special assistance from the Commonwealth to its small member states, like The Gambia.
In the past, the Commonwealth Foreign Technical Cooperation provided The Gambia with technical assistance in various fields of development.
Earlier, President Barrow attended the official opening ceremony of the Commonwealth Heads of Government meeting held at Buckingham Palace, where he also attended a reception for new Heads of Government hosted by Her Majesty, Queen Elizabeth II. Later in the evening, the Queen also hosted a dinner in honour of the Heads of Government and their Spouses attended by President Barrow and First Lady, Fatou Bah-Barrow.
The Commonwealth meeting continues tomorrow at Windsor Castle.
Read Related Article :